Mommy Dearest! Kendra Wilkinson Has Nasty Run-In With 'Sadistic' Mother Patti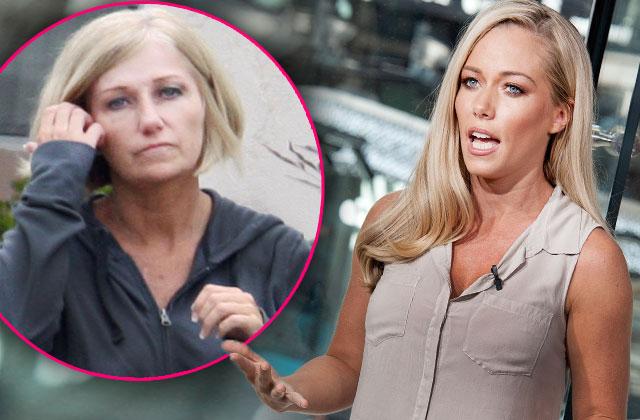 Kendra Wilkinson and her mom Patti's vicious family feud continues to rage on! Wilkinson and her mother nearly had a nasty fight on Friday's episode of Kendra on Top when the reality star brought her brother Colin to their late grandmother's home to help retrieve some of the stuff she had stored there.
What should have been a simple errand quickly escalated into an explosive situation caught on camera! Unfortunately for Wilkinson, her mother, who she's called "sadistic" in the past, was next door when they arrived. Patti was furious her daughter dared to go anywhere near her after their bitter estrangement, and Colin was caught in the middle as he tried his best to calm her down.
Article continues below advertisement
"The last thing I want to do is fight with my mom. I don't want any drama, I just want to get what I'm here for and get out as fast as I can," Wilkinson, 30, later said of the tense situation. "I don't want to see my mom, I don't want to run into her. I mean, because, if that were to happen, I guarantee it wouldn't be good."
As RadarOnline.com reported, Wilkinson stopped speaking to her mom after she accused Patti of selling her out to the media. The former Playboy playmate also grew distant from her 25-year-old brother because she thought he was betraying her trust.'
Thankfully, the siblings have reconciled their issues — even if their mother remains firmly on Wilkinson's bad side.
"I feel bad for my brother 'cause I feel like he's a little trapped, maybe, he doesn't want to stray from his mom," explained Wilkinson in the dramatic episode. "I totally understand that. He can be with his mom. As long as he knows I love him, that I'll be here for no matter what – that's all I care about."