Billy Bush Set To Compete With Kelly Ripa As 'Today' Co-Host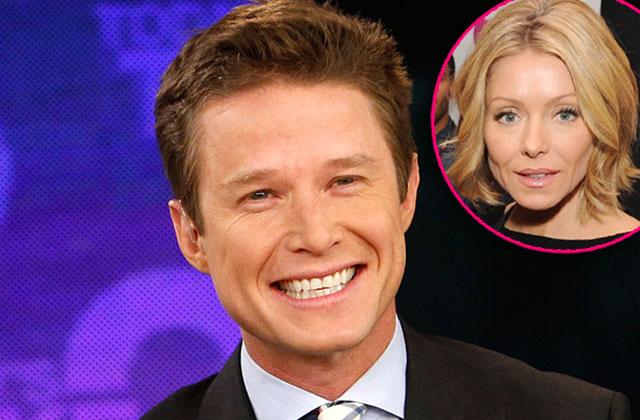 Look out Kelly! Rumors are swirling that Billy Bush has been hired on the TODAY show to compete with Ripa's drama-filled Live! segment on ABC.
According to recent reports, Bush will serve as Matt Lauer's replacement for the show's 9 a.m. slot, as he's a big hit with viewers.
"Matt has a lot of clout, but it's also a case of 'when is his divorce from the show finally going to happen?'" an insider at NBC told Page Six. "People fear and love Matt there. Billy is more of an entertainment talking head, so his addition will be a major change. His style is very different from Matt. But that might be a positive."
Article continues below advertisement
After announcing his departure from Access Hollywood last month, it seems highly possible that Bush is gunning for some direct competition with Live!.
As RadarOnline.com reported, Ripa was completely blindsided by show executives when co-host Michael Strahan announced his plans to leave for Good Morning America without informing her first.
Meanwhile, another source at NBC insisted: "Billy Bush taking over Matt's role is not happening, and no one inside of NBC has even discussed or contemplated it. Billy moving to Today is purely a play to be more competitive in the 9 o'clock hour."