Kate Beckinsale Slams Michael Bay For Body-Shaming Her On 'Pearl Harbor'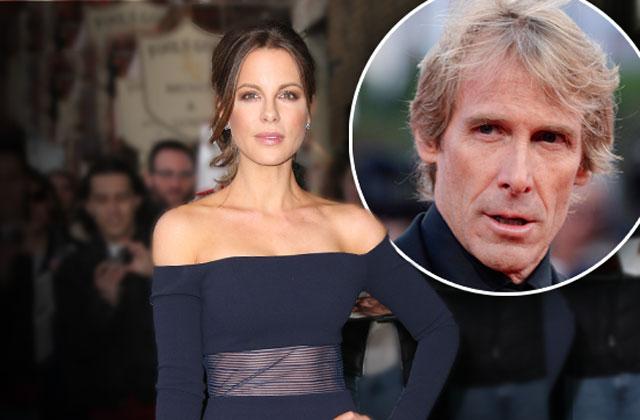 Pearl Harbor hit theaters fifteen years ago, giving upcoming starlet Kate Beckinsale her big break in Hollywood. But the film wasn't a completely pleasant experience for the young actress, especially when it came to director Michael Bay.
During a recent interview on the U.K.'s Graham Norton Show, the 42-year-old revealed that Bay had body-shamed her over her weight and so-called plain appearance.
"I think he was baffled by me because my boobs weren't bigger than my head and I wasn't blond," Beckinsale said, exasperated.
Article continues below advertisement
"I'd just had my daughter and had lost weight," she continued, "but I was told that if I got the part, I'd have to work out. And I just didn't understand why a 1940s nurse would do that."
According to Beckinsale, Bay was quick to praise her male costars, Ben Affleck and Josh Hartnett, while promoting the film, but "when he was asked about me, he'd say, 'Kate wasn't so attractive that she would alienate the female audience.' "
Vanity Fair reports that in 2001 Bay said of Beckinsale's casting: "I didn't want someone who was too beautiful. Women feel disturbed when they see someone's too pretty."
Of course, Beckinsale isn't the only woman who's received less-than favorable commentary from Bay.
After romantic classic, Titanic, made its debut, the now 51-year-old director said of Kate Winslet: "She is pretty, but not overwhelmingly beautiful . . . That makes it work better for women."
Article continues below advertisement
Unfortunately, Bay's philosophy of the opposite sex has continued into recent years. Transformers star Megan Fox famously came after Bay for his on-set treatment of women, causing a catastrophic feud with the A-list filmmaker.
"He wants to be like Hitler on his sets, and he is," she said. "So he's a nightmare to work for."
Fox was not asked back to Transformers following the scandal, but agreed to star in Bay's Teenage Mutant Ninja Turtles after the two made amends.