Transformer's Director: Steven Spielberg Fired Megan Fox For Hitler Remark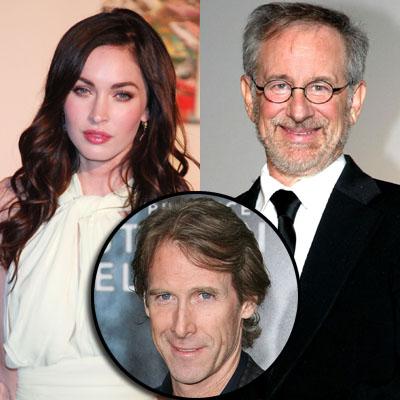 Steven Spielberg fired Megan Fox from the Transformers series after she compared director Michael Bay to infamous dictator Adolph Hitler, Bay told GQ.
Prior to shooting Transformers: Dark of the Moon, Fox told Britain's Wonderland Magazine that Bay "wants to be like Hitler on his sets, and he is."
Not a good political move when your executive producer is Spielberg, a prominent Jewish humanitarian who directed the Holocaust-based classic, Schindler's List.
Article continues below advertisement
"The Hitler thing," Bay told the magazine. "Steven said, 'Fire her right now.'"
Fox's co-star, Shia LaBeouf, who is also Jewish, did not look kindly upon the comments either.
"Criticism is one thing," LaBeouf told GQ. "Then there's public name-calling, which turns into high school bashing. Which you can't do. She started s----talking our captain."
In a possible face-saving move last summer, Fox claimed it was she that decided to leave the mega-successful action series.