Meth Lab McCain Consultant Bailed Out Of Jail!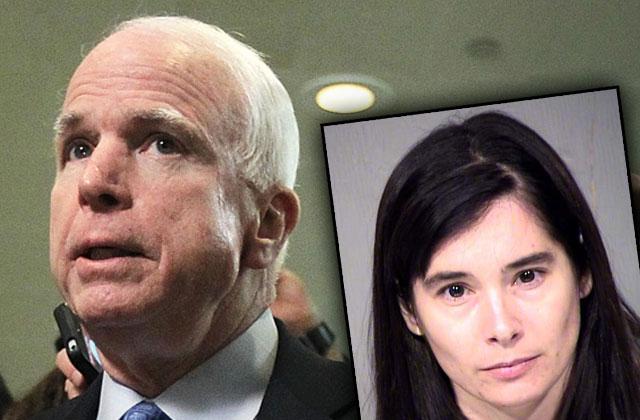 The Walter White of politics has been bailed out of jail, RadarOnline has exclusively learned.
As RadarOnline.com reported, Emily Pitha, a political consultant for Sen. John McCain's re-election campaign, was arrested after detectives searching the home found numerous drugs and bomb-making materials in her Arizona home. Drawing parallels between herself and Breaking Bad's central character, Walter White, Pitha was also found to have "an active meth lab" on her property.
Article continues below advertisement
According to documents released by the Maricopa County Sheriff's Office detectives found quite a haul of illicit materials: "1/4 pound of meth, several grams of heroin, approximately 50 milliliters of liquid MDMA, several hundred ecstasy pills, several grams of crystalized MDMA, marijuana, approximately 2 grams of cocaine, 10 hits of LSD, shatter, hash oil and approximately $7,000 in cash."
A deputy at the Maricopa County Sheriff's Office told RadarOnline.com that Pitha and her boyfriend were officially booked for "child endangerment, manufacturing of narcotic drugs, possession of dangerous and narcotic drugs, and transportation of dangerous drugs, possession of drug lab equipment and possession of marijuana."