Real Life Walter White! John McCain Supporter Arrested For Secret Meth Lab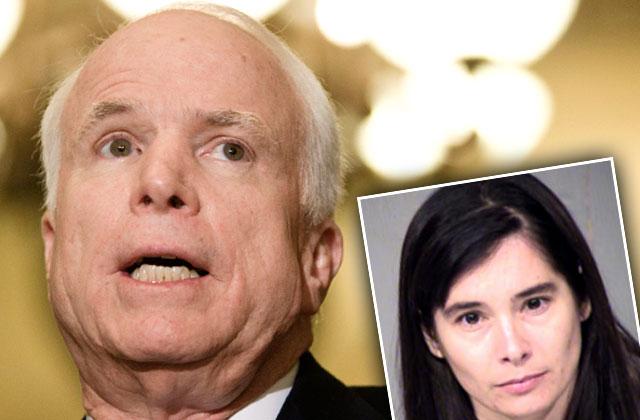 Call her the Walter White of politics! Or Wanda? Emily Pitha was arrested Tuesday afternoon for having more than 250 grams of MDMA and a secret meth lab in her Arizona home.
Pitha works as a political consultant for Sen. John McCain's re-election campaign and similar to Breaking Bad character Walter White, she's allegedly been using the southwestern United States as a haven for drugs.
Deputies received information from the Department of Homeland Security that there was going to be a package delivered from the Netherlands to a house in Phoenix. They then scanned the package, confirmed it was full of raw ecstasy material, and waited until either Pitha or her boyfriend signed for it.
Article continues below advertisement
Detectives searching the home also found LSD, heroin, methamphetamine, and an "active meth lab," according to local reports.
And if that wasn't enough there was allegedly bomb-making materials on the property along with $7,000 in loose cash, and counterfeit money.
The drugs were easily accessible to two children who also lived in the house, ages five and 10, but they were at daycare at the time of the drug-bust, reports said.