Ted Calls 'Amoral' Donald Trump A 'Pathological Liar!'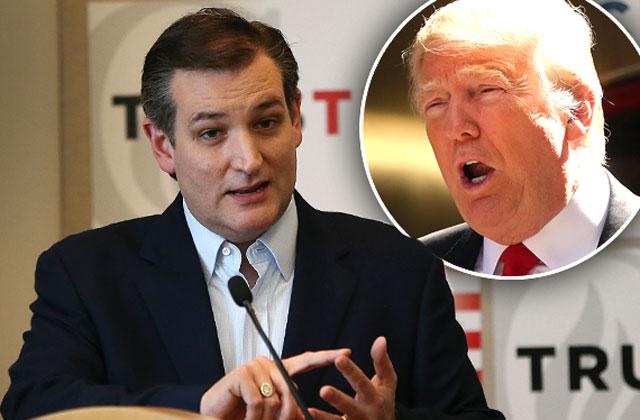 Article continues below advertisement
The ENQUIRER originally reported that a photograph from 1963 showed Oswald and a man who is allegedly Cruz's father distributing Fidel Castro propaganda.
Trump encouraged reporters to review the story in his own comments. But Cruz quickly turned his attack personal.
"The man is utterly amoral, Cruz said. "Morality does not exist for him."
"I'm going to tell you what I really think of Donald Trump," Cruz said. "This man is a pathological liar. He doesn't know the difference between truth and lies. He lies practically every word that comes out of his mouth."
Cruz even compared Trump to Back To The Future villain Biff Tannen, saying "we are looking potentially at the Biff Tannen presidency."
Team Trump was quick to respond to Cruz's rant.
His senior advisor Barry Bennett appeared on television moments after Cruz's remarks, and called them a "truly sad display." He said, "We're watching his campaign implode."
With the Indiana primaries about to begin, Trump currently holds 996 delegates, just a few hundred short of the 1,237 needed to clinch the Republican nomination. Cruz currently holds 565. Indiana represents 57 delegates.