Presidential Election 2016
Ted Cruz Avoids Questions About Dad's Commie Photo Scandal At Campaign Event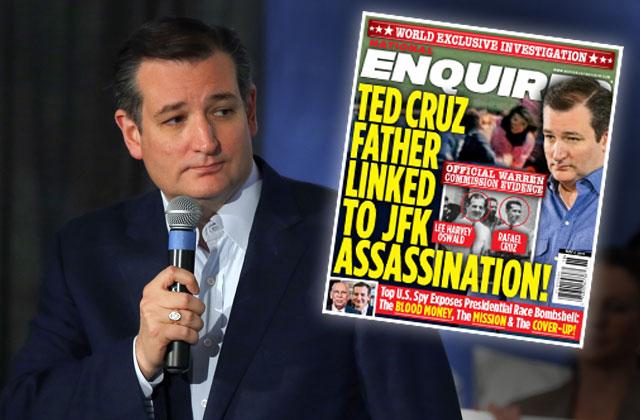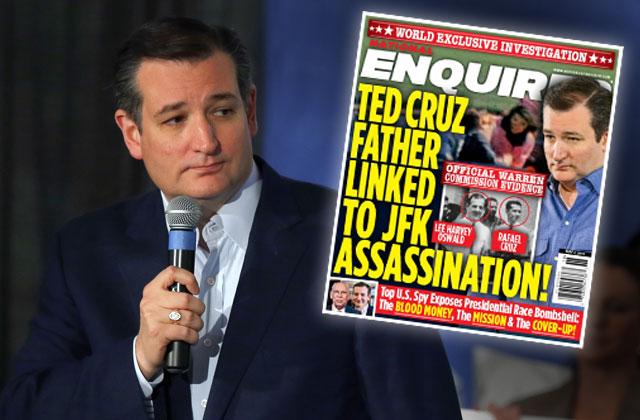 Article continues below advertisement
A reporter for The National ENQUIRER made several attempts to get the presidential hopeful to comment on the world exclusive story that his dad appeared to have been linked to President John F. Kennedy's assassin, Lee Harvey Oswald. As RadarOnline.com reported, The ENQUIRER unearthed a photo of the two passing out pro-Castro pamphlets in 1963.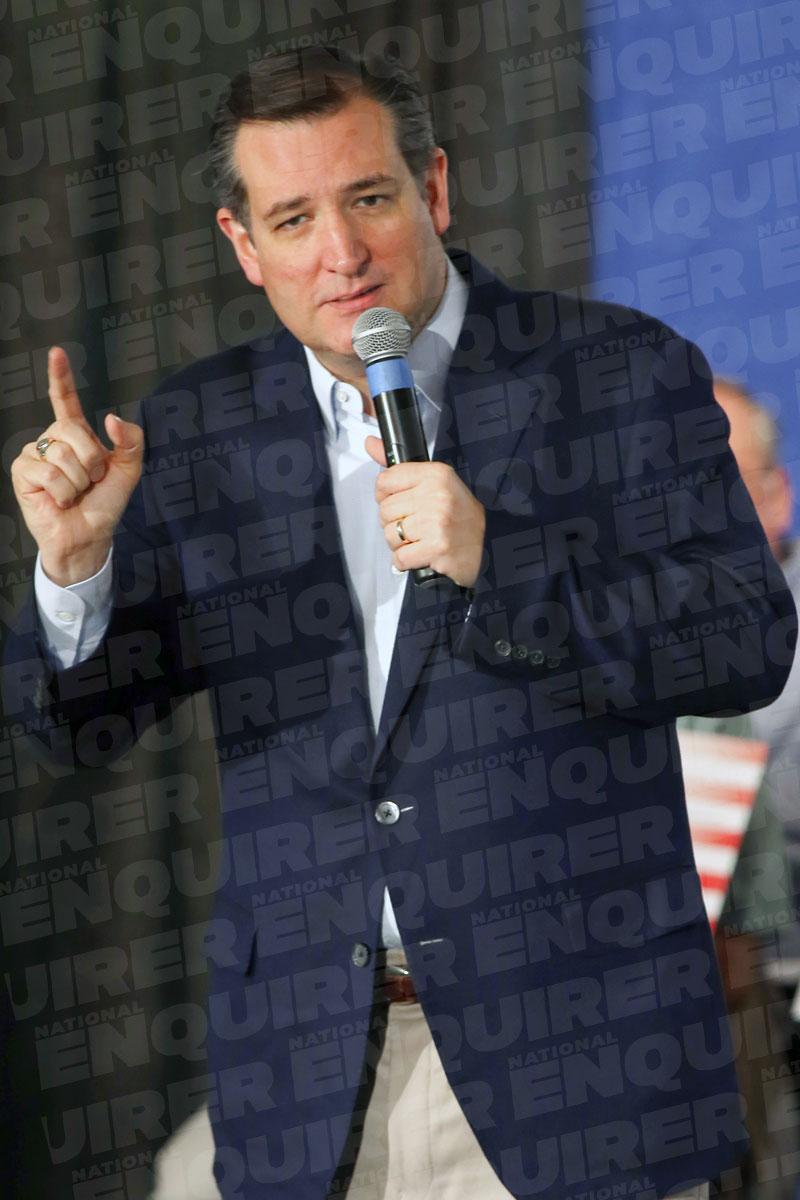 At a campaign rally in Hershey, Penn., on April 20, Donald Trump's distant second place Republican rival gave a typical stump speech before a smattering of supporters — estimated at only a few hundred — and held at The Antique Automobile Club of America Museum. But before he took to the stage, he was preceded by "special guest" Carly Fiorina, who dropped out of the Republican presidential race in February and now backs Ted for the nation's highest office. The event was to have started at 10 a.m., but began about 15 minutes late and ended prior to the 11:30 scheduled wrap time. While there was no official press conference as part of the rally, The ENQUIRER nevertheless approached the candidate for comment after his speech, and while he spent about a half-hour signing autographs.
Article continues below advertisement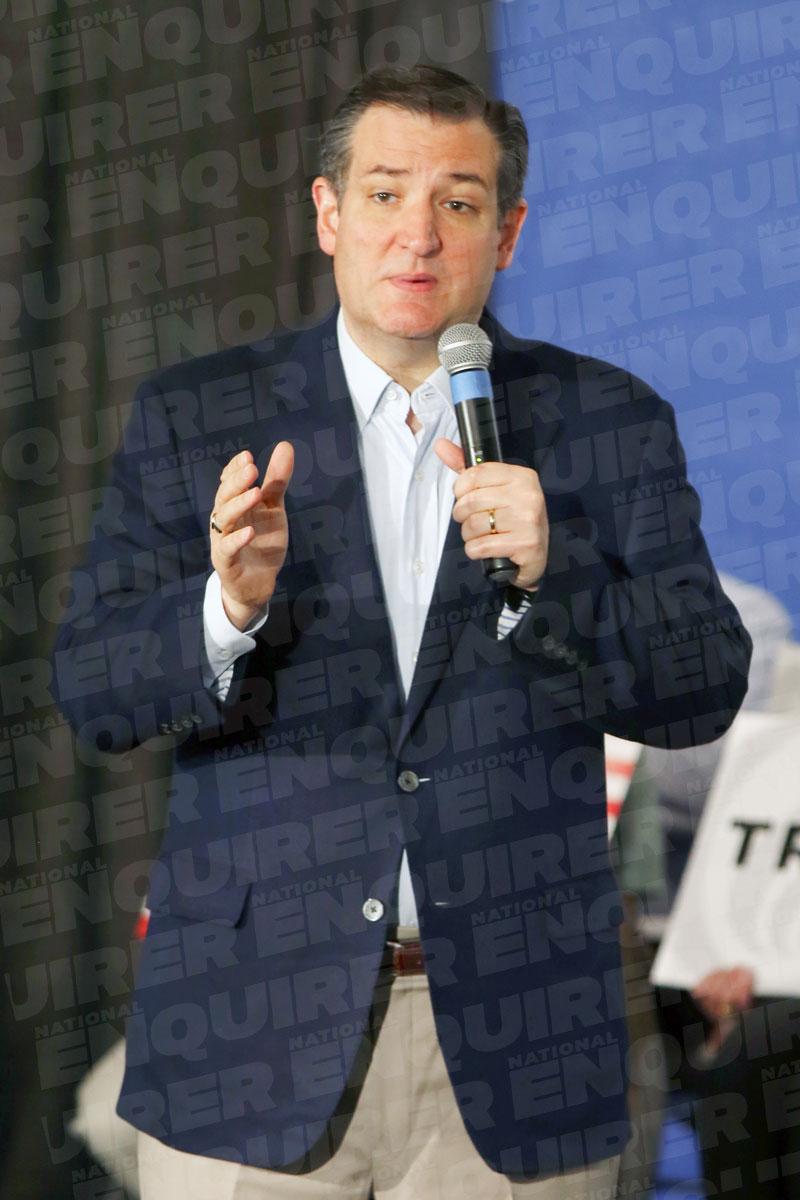 "Can you explain your father Rafael's association with Lee Harvey Oswald in 1963?" an ENQUIRER reporter shouted out to Cruz, but he stayed silent. "Did your father ever pass out pro-Castro flyers with Oswald in New Orleans in 1963?," just three months before he blew Kennedy's brains out, was another question that received no response. Even "Senator Cruz, Senator Cruz, this way," got no reaction from the candidate.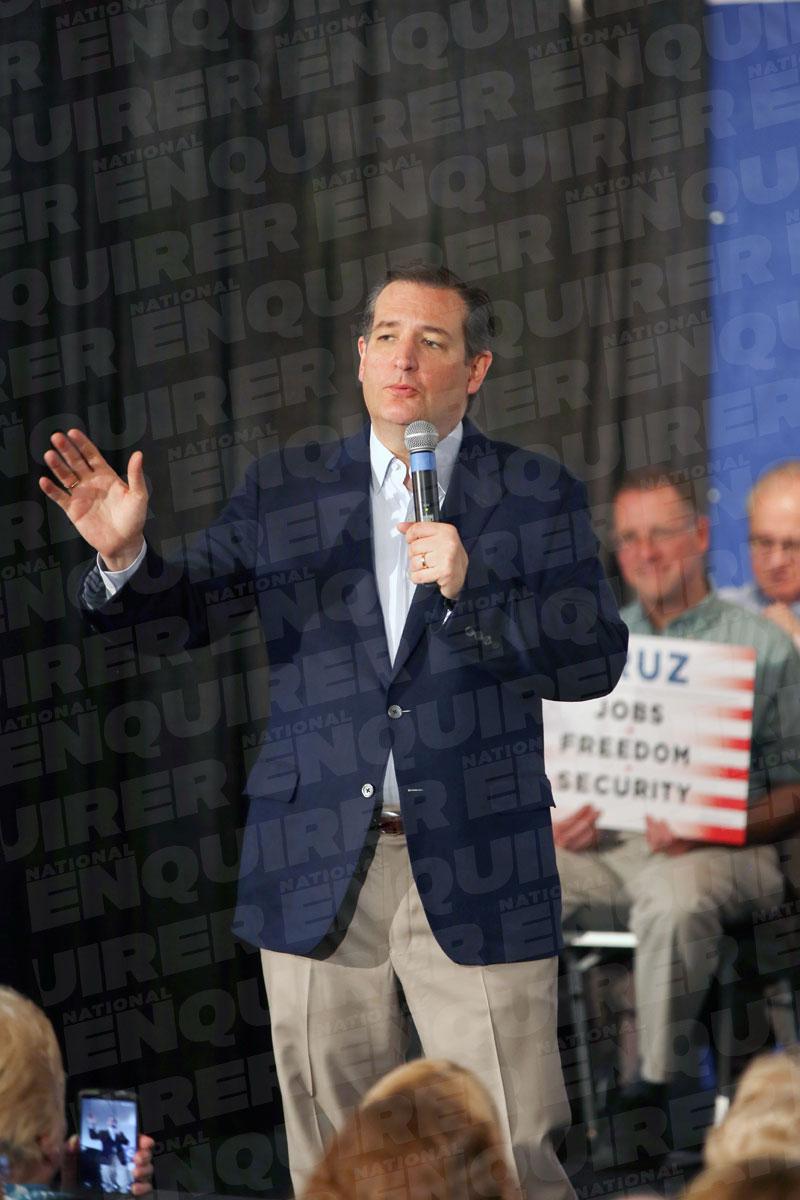 However, Ted finally raised his head when confronted with the magazine's splashy cover page headline: "TED CRUZ FATHER LINKED TO JFK ASSASSINATION." "He quickly glanced at it without comment before lowering his head, almost staring down at the floor, as he continued to sign autographs," an eyewitness told RadarOnline.com. "He never looked up again until he strode out of the back of the venue to his waiting SUV."
Article continues below advertisement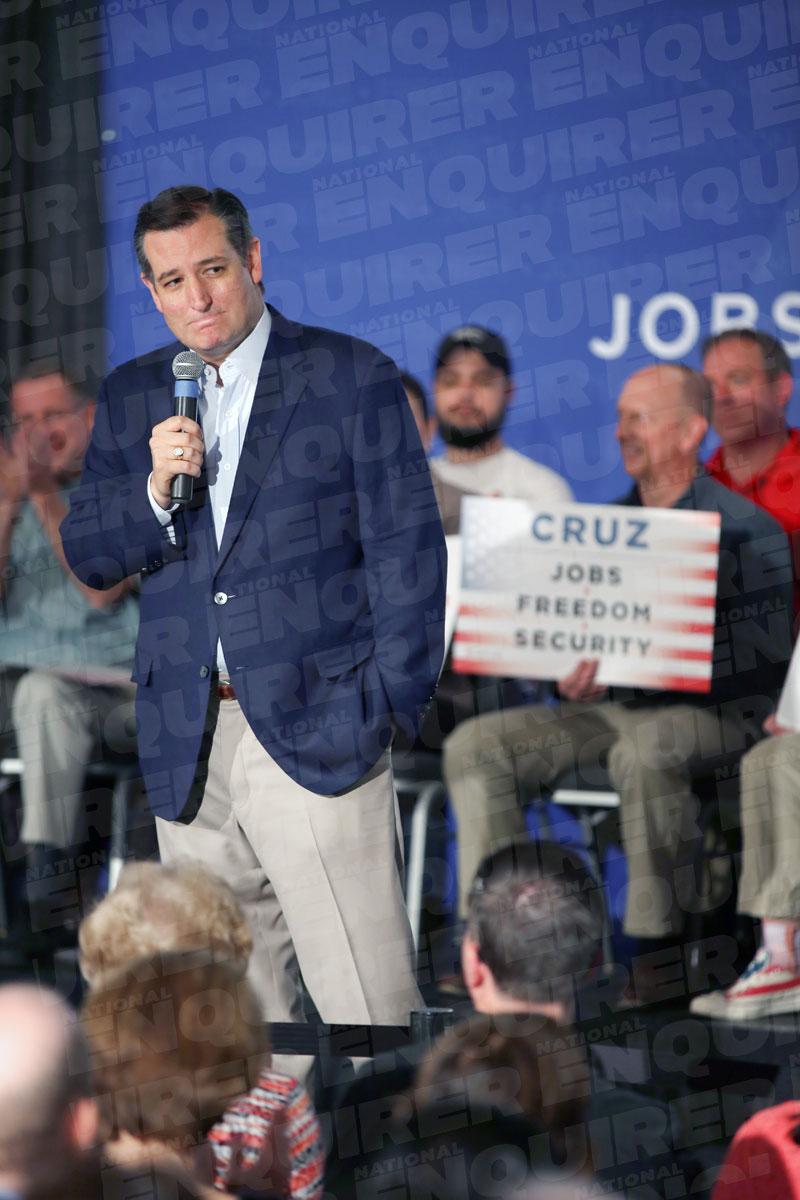 Ted stopped briefly by his vehicle to take a few questions from a CNN reporter, but again ignored queries from the ENQUIRER reporter, who was waving the magazine. At that point, several campaign operatives intervened and insisted that the bold cover be lowered, and the ENQUIRER reporter was forced to step back away from the small pack of press.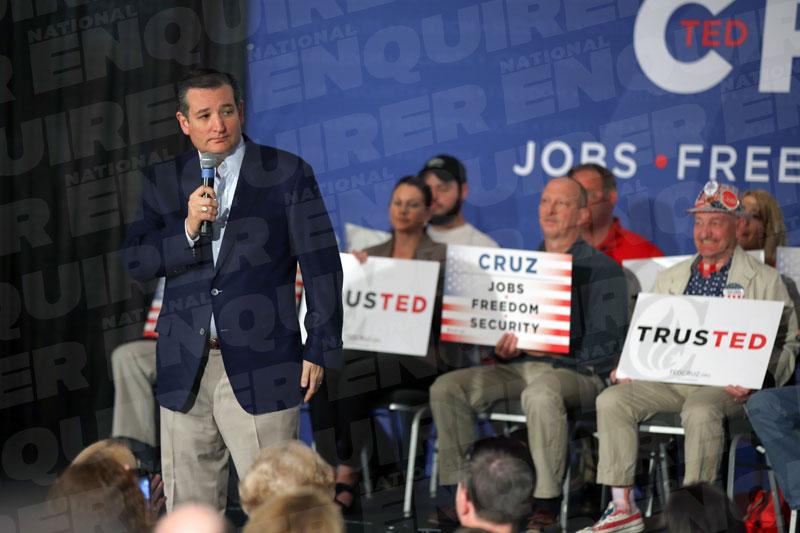 One supporter nearby remarked, "If this proves to be true, I'll have to do some serious soul-searching and to re-evaluate my choice of Ted for the presidency. Having a father who might have been a Communist sympathizer and linked to Oswald in any way is exceedingly disturbing, to say the least!"
Article continues below advertisement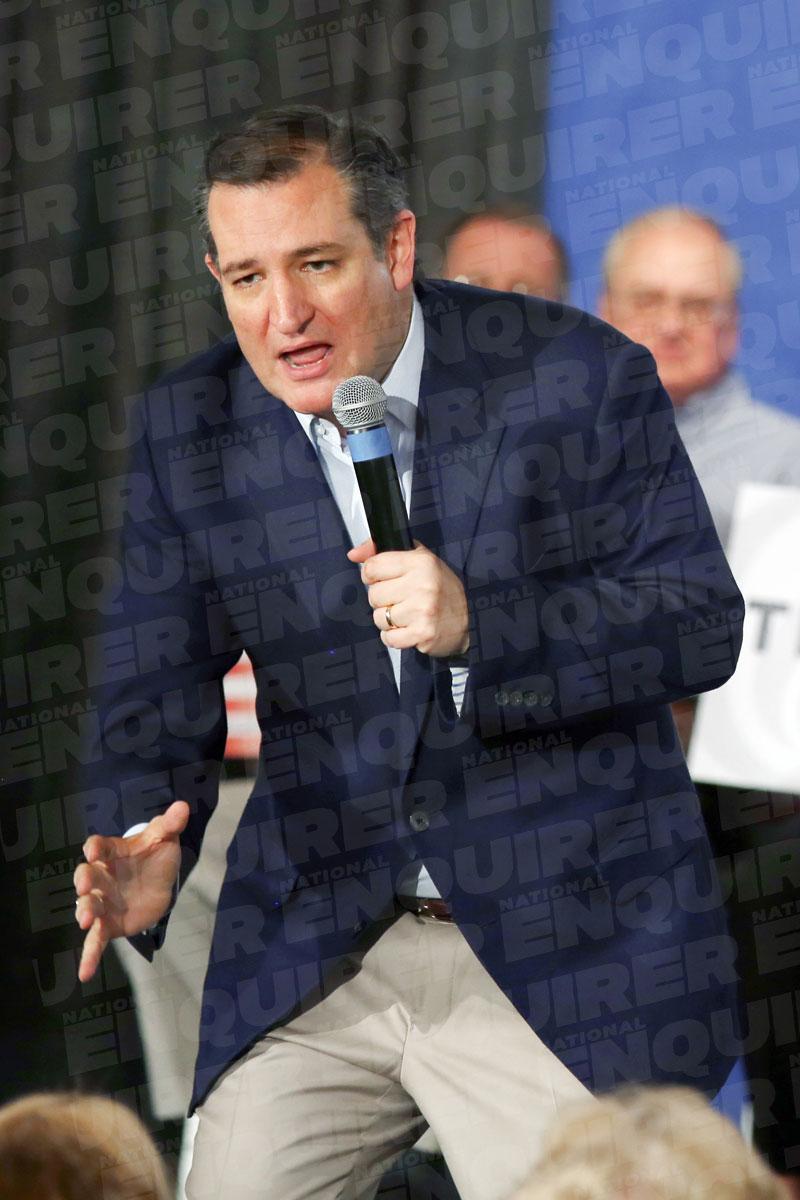 Since Ted himself refused to address his dad's demons at the rally, The ENQUIRER approached a campaign spokeswoman for comment. She said, "I know nothing about this and, besides, I can't tell if that's Ted's father or not. I didn't know him back then. "We'll get back to you," she added tersely.
At another Cruz campaign event in Medford, New Jersey, held on the same day, Ted's wife Heidi would only say of the article, "I haven't read it and that's on purpose."
Article continues below advertisement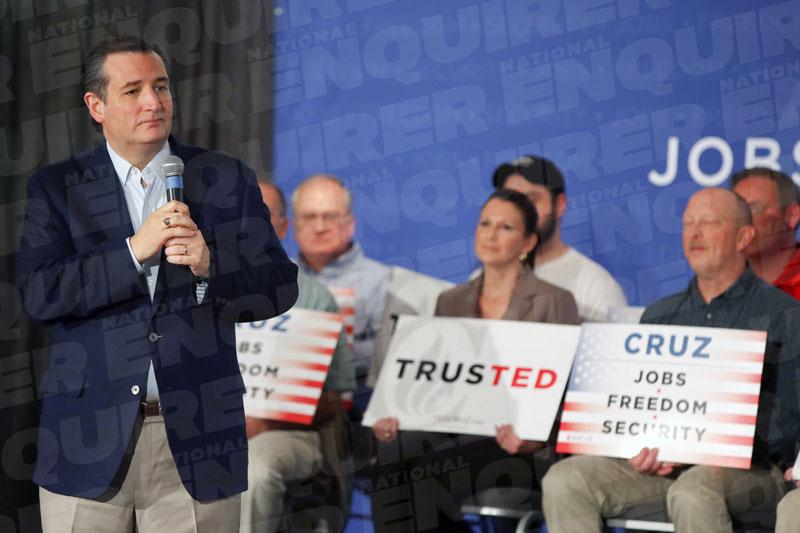 As RadarOnline.com reported, multiple experts told The ENQUIRER that they believe the images of Rafael Cruz with Lee Harvey Oswald in 1963 are legitimate. Respected photo editor Mitch Goldstone told The ENQUIRER, "There's more similarity than dissimilarity" between the man in the photos and Rafael. Goldstone is the president and CEO of ScanMyPhotos.com, and has reviewed more than 300 million images over his 26-year career.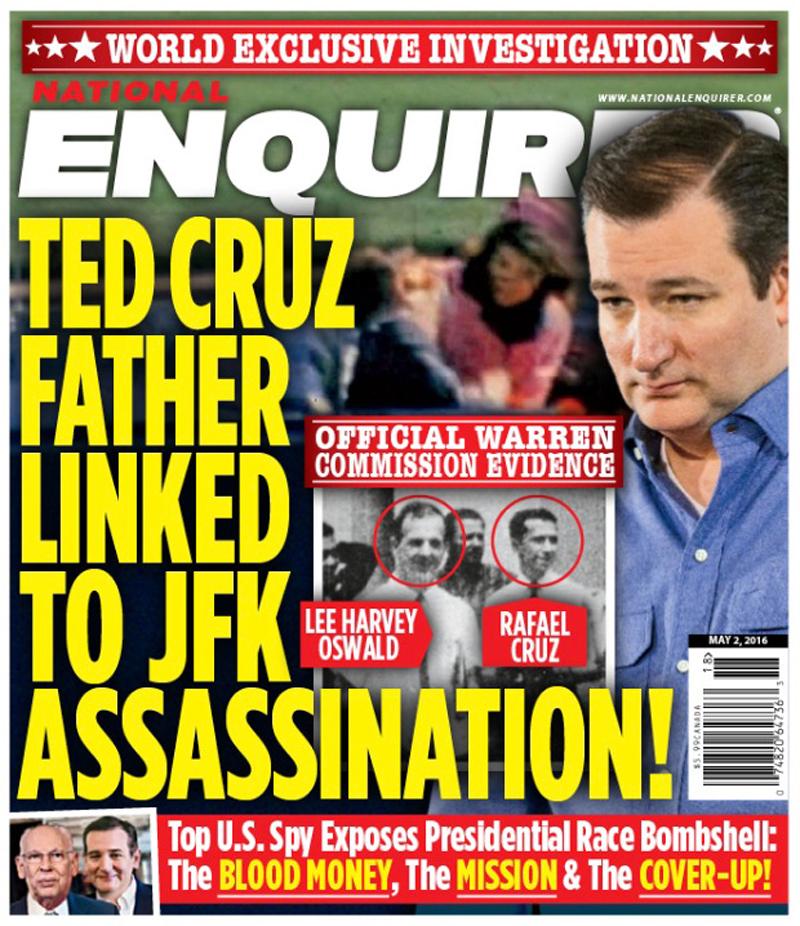 For more on how The ENQUIRER uncovered the disturbing photos, Rafael's links to the man who killed JFK and what it could mean for Ted's campaign, pick up the latest issue of The ENQUIRER, on stands now!