Presidential Election 2016
Watch As NYC Crowd Completely Ignores Ted Cruz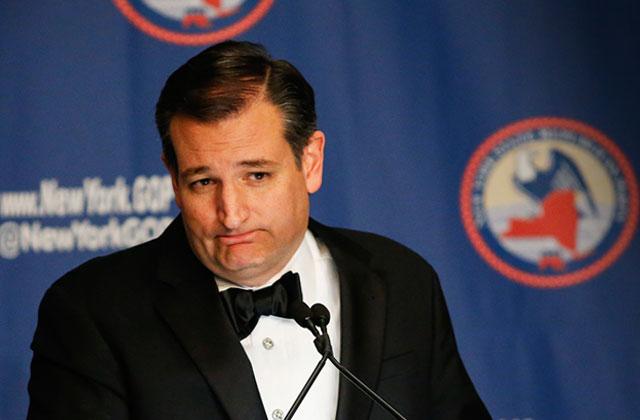 A crowd of 800 Republicans completely ignored Ted Cruz Thursday night, while the candidate was giving a speech at a New York City GOP gala.
Tuxedo-clad Cruz was the final speaker of the night, following Donald Trump and John Kasich.
Cruz, who made enemies in NYC by slamming "New York values" in January, did not endear himself by starting his speech with a joke that misfired.
"I haven't built any buildings in NYC," Cruz said, expecting a laugh. But he got none. Instead the crowd talked amongst themselves and took selfies.
Article continues below advertisement
According to NBC News, "At Cruz's peak applause points, he received acknowledgement from likely no more than two dozen attendees at a time."
Trump, however, seemed to fit right in, according to CNN. "While Cruz spoke over the chatter of an audience just wrapping up its meal, Trump — who was the first of the three contenders to speak — seemed right at home," an eyewitness reported.
Attendees paid $1,000 a ticket and one Cruz supporter said the candidate was ignored because of the timing of the speech. "Everyone had had like six glasses of wine, and it was late and people hadn't eaten," the source claimed.
Watch the video below to see Cruz's epic fail: