Cruz Insists, 'I Love NYC!' During 'Tonight Show' Interview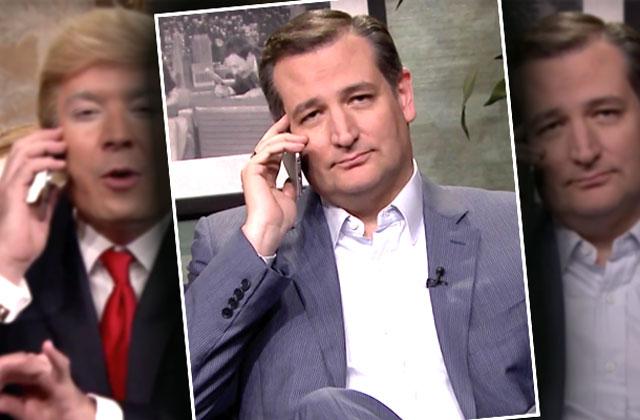 Ted Cruz appeared on Thursday night's episode of The Tonight Show and changed his stance on "New York values."
In the opening sketch, Jimmy Fallon's Trump called Cruz and asked him what he meant when he slammed Trump for having "New York values" in January.
"Look … I'm not going to pander to New Yorkers," Cruz said. "I love New York City, it is the greatest city in the world, with the best-looking audiences in the entire world."
Article continues below advertisement
After receiving a round of applause, kiss-up Cruz joked, "So when I said 'New York values,' I was merely trying to say that I value New York."
In his interview with Fallon, the presidential candidate said he thinks Marco Rubio and John Kasich's delegates will go to him and that he will ultimately win the election.
When asked if he would support Trump if he were the nominee, Cruz dodged the question.
"But you do, right? You have to support Trump?" Fallon asked.
"I agree, I have to beat him in Cleveland," Cruz said, changing the topic.