Exclusive
Cold Blooded! Jodi Arias' Grandmother Dies — How She Dissed Her Family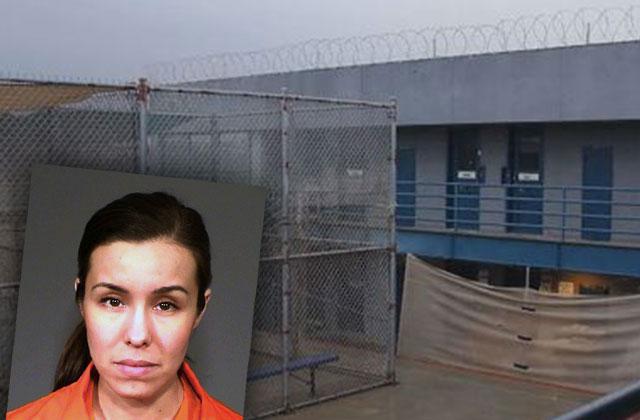 Jodi Arias is a cold hearted person, even when it comes to her own family!
The convicted killer is serving a life sentence at the Perryville Prison in Arizona. RadarOnline.com has exclusively learned that her grandmother has died, but although inmates are allowed to request special visitation or even to leave the maximum security prison for funerals, Arias didn't even try!
Her grandmother, Wilma Caroline Allen, passed away on April 25, 2016 and her memorial service will be held on May 14, 2016 at the Girdner Funeral Chapel in Yreka, California.
Article continues below advertisement
"Inmate Arias did not request a contact visit with her grandmother before her death and did not request permission to travel to California for her grandmother's funeral," the Arizona Department of Corrections Public Information Officer told Radar. "Consequently, there were no requests approved or denied."
Arias is currently not allowed to have contact visits after committing a disciplinary infraction as Radar exclusively reported. She called a guard a "c**k-blocker," and was punished by losing contact visit privileges for at least 180 days, beginning February 9, 2016.
Arias was hardly estranged from her grandparents. She even lived with her them when she was arrested in 2008. Her grandfather's gun, a .25 caliber handgun, was reported stolen just a few days before Alexander was shot with the same caliber weapon. Arias's videotaped interview about the firearm with Detective Flores was played for the jury on Day 6 of her first trial.
"We're just playing games here ... That gun was in your possession ... What did you do with the gun?" Flores asked her.
Article continues below advertisement
"I don't have a gun ... I've never seen it ... I don't even know what a .25 looks like," Arias said.
Flores pointed out to Arias that the cabinet where the .25 caliber gun was stored at her grandparent's home had several other guns that were left untouched, an odd coincidence considering Alexander was killed with the same caliber gun.
During her testimony Arias claimed that remembered shooting Alexander but that she was in a "fog" after that, and did not remember what she had done with the gun. During her sentencing, she lashed out at the judge and Alexander's family and said she recalled more from his murder and stated that he was "alive" when she slit his throat.
In another cruel move, after Arias slaughtered Alexander, she sent his grandmother a bouquet of flowers and a note expressing her sympathies over his death, despite that fact that she herself had stabbed him 29 times, shot him in the face and slit his throat. During her testimony, Arias said Alexander's grandmother was the only family member she had met and it would have been "worse" if she hadn't sent anything.