Exclusive
Jennifer Garner & Ben Affleck's Big Surprise: A Baby!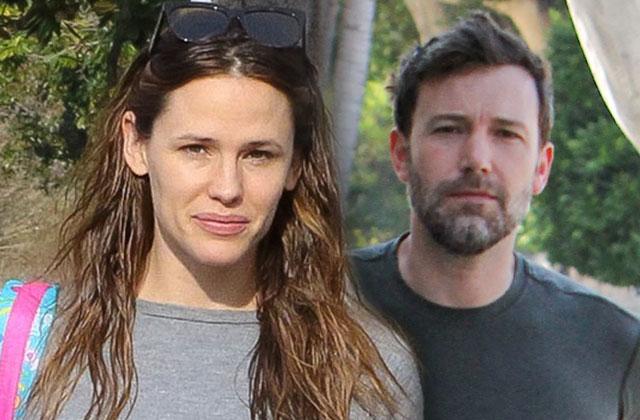 Jennifer Garner has convinced estranged husband Ben Affleck to save their marriage — with a baby! The Juno star showed off a tell-tale baby bump as she and Affleck, 43, returned from a four-day trip to romantic Paris — where they were spotted kissing in a hotel bar May 5 — and to London, where he is filming Justice League.
"Friends are expecting an announcement very soon that Jen is pregnant," a source told RadarOnline.com.
Article continues below advertisement
The couple announced a split last June after 10 years of marriage and three children, Violet, 10, Seraphina, 7, and Samuel, 4.
Friends said Garner, 44, got sick of the Batman v Superman star's drinking and gambling — and an alleged affair with their nanny was "the straw that broke the camel's back."
But they never filed divorce papers. "Jen has played Ben like a fiddle!" said a friend. "She was determined to make him 'walk the plank' over his wild ways. She believed he would come to his senses and they could save their marriage."
Article continues below advertisement
"In many ways, Ben's been a lousy husband — but Jen still loves him and missed their steamy sex life!"
"When she gave birth to Samuel in 2012, she hoped things would change, since all Ben talked about was how much he wanted a son. But he fell back into his same old bad habits," the insider continued.
PHOTOS; The Way They Were — Look Back At Divorcing Jennifer Garner & Ben Affleck's Happier Times
Pals said it's been Garner's plan all along to keep him guessing, then hit him with the news that she's pregnant.
"I think they both hoped the split would be the big, final wake-up call that would turn Ben into the husband they're convinced he can be!" the insider told Radar. "Jen loves being a mother, and she wants a real family, not two parents living apart and sharing custody."
Story developing.