Exclusive
Blood Money! George Zimmerman Wants Big Bucks For Trayvon Martin Interview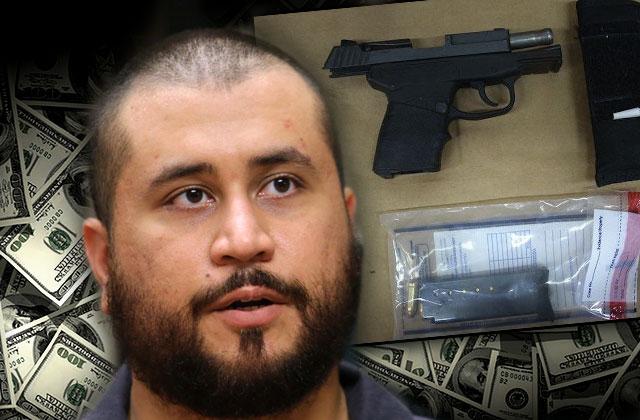 George Zimmerman is making profiting off of Trayvon Martin's death into his full-time job.
Radar has viewed an email sent to one media outlet where Zimmerman demanded to know what "compensation" he would get for sharing his thoughts. He bragged he has already "received many offers."
According to Daytona Beach bar owner Denny Honeycutt, Zimmerman is determined to wring the maximum profit from the shooting.
Article continues below advertisement
Honeycutt claims Zimmerman initially did a deal with him to hand over the weapon for $150,000.
But the gun-loving 32-year-old backed out when an unidentified woman offered the $250,000, saying she planned on giving the pistol to her son for his birthday!
"I thought he was a man of his word," Honeycutt told Radar. "I still got the check waiting on him!"
Zimmerman justified the creepy sale in a Skype message to Las Vegas TV station KNTV, where he claimed it was his personal one-man protest against Hillary Clinton's "anti-gun rhetoric."