David Cassidy & Sue Shifrin Divorce Finalized Amid Bankruptcy Scandal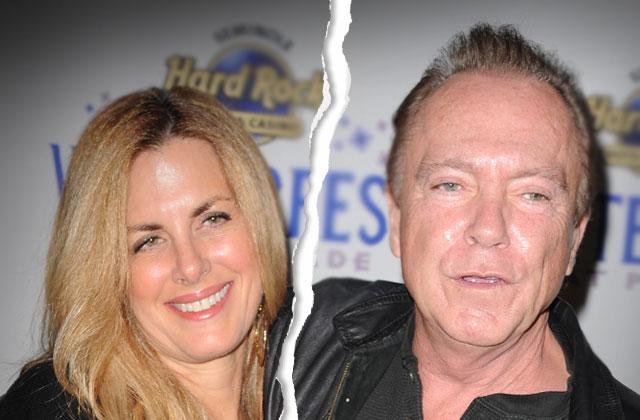 David Cassidy is officially single after his nasty divorce from Sue Shifrin has finally come to an end, RadarOnline.com can reveal. Following months of both parties accusing each other of dirty legal tricks and the actor's criminal case over an alleged hit and run, a Florida judge signed off on their divorce last week.
After 23 years of marriage, Shifrin, 67, filed for divorce in Broward County, Florida, in February 2014. Around the same time, Cassidy filed for Chapter 11 bankruptcy, claiming he had a total of $2,143,367.97 in liabilities and $3,714,913 in assets.
Article continues below advertisement
In the bankruptcy filing, Cassidy, 66, listed his $3 million Fort Lauderdale mansion, two lots in the Bahamas he bought for $387,000 each, $120 in cash, $3,000+ in his bank accounts, $20,000 in furniture, nearly $500,000 in his IRAss, $30,000 interest in a tax refund, a 2009 Chevrolet Corvette, a 2004 Lexus with an unidentified value and $94,000 from his legal win against Sony for unpaid royalties from The Partridge Family as assets.
Meanwhile, his debts included an $855,000 line of credit on his Florida home, a $803,000 first mortgage on the property, $21,000 to American Express, more than $150,000 due to several lawyers, and $292,000 to Wells Fargo for a personal line of credit.
The actor's now-ex-wife also filed documents in the bankruptcy case and demanded that she be informed of all the happenings. She explained that she wanted to know if any assets or property were sold off beforehand because she was entitled to some of the profits.