Troubled Times For 'Partridge Family' Star David Cassidy As Former Manager Says Booze & Drugs Affected His Memory - Shocking Court Documents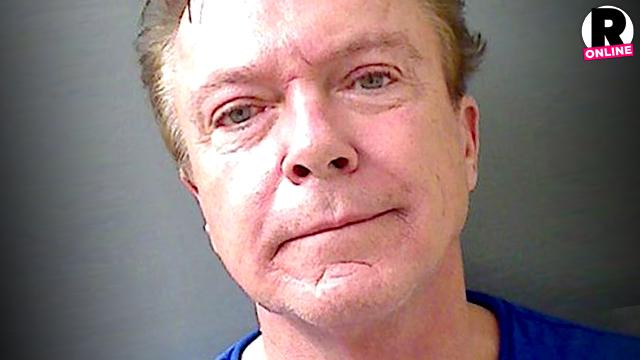 David Cassidy's legal battle over unpaid fees to his legal team took a personal turn when his former manager - who worked with him for 16 years - claimed the actor would be so drunk he couldn't comprehend conversations they had or even remember details about work related issues in a bombshell deposition obtained by RadarOnline.com.
Cassidy was slapped with a lawsuit by the Florida law firm Rodier & Rodier back in 2013. The firm said they helped defend the actor in a nasty $1 million dollar legal battle with an ex-business partner in the race horse business. They claimed they were able to help Cassidy settle the case before trial for a mere $60,000 but that he then refused to pay them a balance of $102,834 in legal fees.
Article continues below advertisement
In court documents obtained by Radar, Jo Ann Geffen, Cassidy's former publicist/manager, revealed that she was originally introduced to Cassidy through his estranged wife. She says she worked for the actor doing PR and management for a total of 16 years until recently.
She was questioned regarding Cassidy owing the law firm for their work and she explains why he didn't pay the bill. "Well, just he was having a lot of financial problems and that he didn't have the money. And that, you know, he was hoping to pay it out eventually. You know. At some -- over some terms or -- but he just didn't have the money to pay anything," she said.
She also claimed Cassidy had owed other lawyers for their work on separate cases.
Then the lawyer asked Geffen about the actor's problem with drinking, to which she said, "Well, he certainly has acknowledged that, yes he has a problem with alcohol."
The documents show the lawyer asking her: "Have you ever observed where drugs or alcohol have impaired his ability to appreciate what's being stated or said or being expressed?" and she replied, "I'd have to say yes."
"What about his ability to recall things?" she was asked and responded, "I would imagine so. I would think so. Yes."
Further, she alleged that the drinking also hindered his ability to remember things she told him in regards to work related issues. Cassidy did complete a stint in rehab earlier this year.
Cassidy is claiming that he satisfied his end of their deal and demanding the lawsuit be thrown out. The legal battle has been pending since 2013 and both sides are currently participating in the discovery phase of the case.