Bankrupt David Cassidy Only Has $478 In The Bank!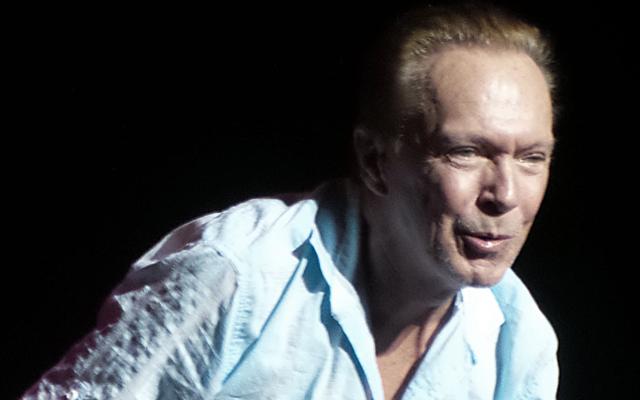 David Cassidy is in dire straits! The former child star's bleak financial situation has been revealed in newly filed documents in his bankruptcy case obtained exclusively by RadarOnline.com.
A monthly operating report in the bankruptcy filed on March 9 reveal the recent state of his finances from January 6 to February 5.
Cassidy says that at the beginning of the month, he only had $50 in cash. He claims he earned a total of $500 during that time frame and spent $37.80 on food/clothing and $35 in bank fees, leaving him with a shocking $478.03 in cash at the end of the month.
Article continues below advertisement
Cassidy, who earned millions during his career, filed for Chapter 11 bankruptcy earlier this year, claiming he was drowning in debt due to his Florida mansion, debt owed to various lawyers and credit card bills.
The actor's financial state was exposed in the original bankruptcy documents, which claim he has a whopping $2,143,367.97 in liabilities but only $3,714,913 in assets.
Cassidy listed his assets as his Fort Lauderdale mansion (worth $3 million), two lots in the Bahamas (purchased for $387,000 each), $120 in cash, and a little over $3,000 in his bank accounts. He also claims to have $20,000 in furniture, nearly $500,000 in his IRAs and $30,000 interest in a tax refund.
Cassidy lists several cars of unknown value: a 2009 Chevrolet Corvette and a 2004 Lexus.
He is still waiting for $94,000 from a legal victory against SONY for unpaid royalties from The Partridge Family.
Article continues below advertisement
His debt includes an $855,000 line of credit on his Florida home, $803,000 on a first mortgage on the property, $21,000 to American Express, over $150,000 owed to various lawyers and $292,000 to Wells Fargo for a personal line of credit, court documents state.
Cassidy wrote that his average monthly income is $12,500 a month but his expenses came out to $27,722, leaving him in the red nearly $15,000 a month.
The bankruptcy case has been pending for months while the trustee determines a strategy for selling off Cassidy's assets and paying back the many creditors.
Story developing.