Corey Feldman On Hollywood Pedophilia: 'I Would Love To Name Names'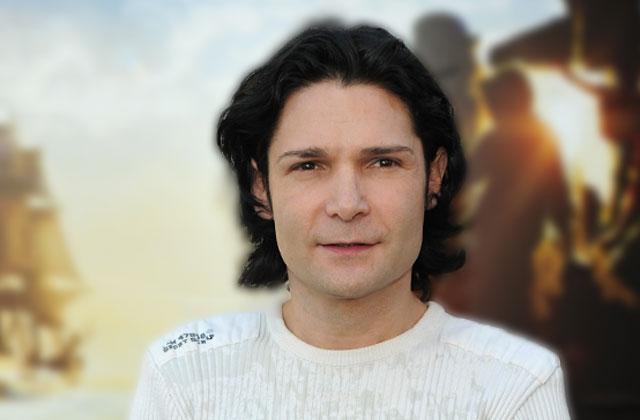 Corey Feldman spoke out once again this week on the alleged sexual abuse he suffered as a boy in Hollywood, along with friend Corey Haim.
His latest interview comes on the heels of Elijah Woods' recent comments regarding BBC's Jimmy Savile, comparing his abuse scandal to similar instances and rumors in Hollywood.
"When somebody approaches you and says, 'Hey, this is a Hollywood party where you get to hang out with the powerful people in Hollywood,' well that sounds like a great opportunity," Feldman told The Hollywood Reporter of the matter.
Article continues below advertisement
Feldman added that Haim, who tragically died in 2010 after battling drug addiction, "had more direct abuse than I did" from powerful figures in the business.
"I believe that Haim's rapist was probably connected to something bigger and that is probably how he has remained protected for all these years," he shared. "This person uses intimidation and threats as a way to keep people quiet. And all these men were all friends. Ask anybody in our group of kids at that time: They were passing us back and forth to each other."
Little House on the Prairie star, Alison Arngrim, confirmed Feldman's claims, sharing in an interview, "Everybody knew that the two Coreys were just being passed around. Like it was something people joked about on studio lots."
Of course, Haim suffered a worse fate, Feldman confessed.
"With me, there were some molestations and it did come from several hands, so to speak, but with Corey, his was direct rape, whereas mine was not actual rape. And his also occurred when he was 11," he said mournfully. "My son is 11 now and I can't even begin to fathom the idea of something like that happening to him."
Legally unable to identify his alleged attackers, Feldman suggested that "if somebody came forward with a suit against one of these people who assaulted me, I would certainly be more than happy to back them up."
Feldman also warned against social media, calling it a new enabler for predators.
"They reach out to little kids on Twitter, they reach out to little kids on Facebook, and they say, 'I'm a big producer and I can help you.' With social media we have more access than ever to everybody," he said. "It's a growing problem, not a shrinking problem."