Exclusive
Toni Tennille Reveals She Attended Wild Cocaine Party At Diana Ross' Mansion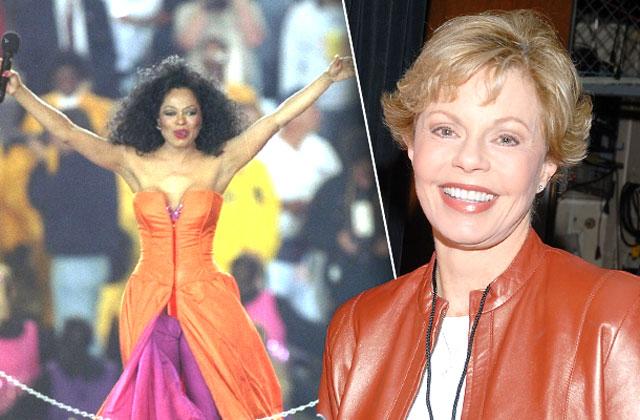 Captain & Tennille icon Toni Tennille is dishing all in her bombshell new memoir, including how she once attended a wild cocaine party at Diana Ross' mansion, RadarOnline.com can exclusively reveal.
In her shocking new book, "Toni Tennille: A Memoir," the 75-year-old ripped her previously wholesome image to shreds as she also reveals a secret marriage and the story of how she lost her virginity.
"I'm not exactly sure how the two of us ended up in that bunked bus one night after a late gig, but we did, and I decided he was the one I'd give myself to,'" she wrote of the encounter she had with a trumpet player in college.
Article continues below advertisement
The '70s songstress later went on to marry a drummer named Ken who was in the Army. After divorcing, the singer wed her then partner Daryl "Captain" Dragon.
Though their union was famous, Tennille revealed that their record label set up the whole thing! She claimed to have been hoodwinked into marrying Dragon because executives felt that fans wouldn't buy their single "Love Will Keep Us Together" if they weren't an official couple.
The label released a statement claiming that the then-power couple wed on Valentines Day 1975.
Still, Tennille and her "husband" slept in separate bedrooms. He was so controlling, she wrote, that he wouldn't even let her kiss Robert Reed on The Love Boat.
Dragon, 73, was a severe hypochondriac, she claimed, and diagnosed himself with several bizarre conditions like "Mad Lounge Disease" and "extended Left Arm Syndrome."
Article continues below advertisement
Fans of the music duo were shocked when news of their divorce broke in 2014. She wrote that their 39-year marriage finally ended when he screamed at her, "Get out, you f***ing b***h!"
The "Muskrat Love" singer also described a wild, drug-fueled party at a Beverly Hills mansion that reportedly belonged to Diana Ross, 72.
When she opened the door to a room, "people were sitting at a table around a large mirror covered with lines of white powder," she wrote.
After a man bending over the mirror called her inside, she recalled: "I shook my head and walked away, leaving an eruption of laughter behind me."