Rachel Roy Cancels Event After Fans Accuse Her Of Being Jay Z's Mistress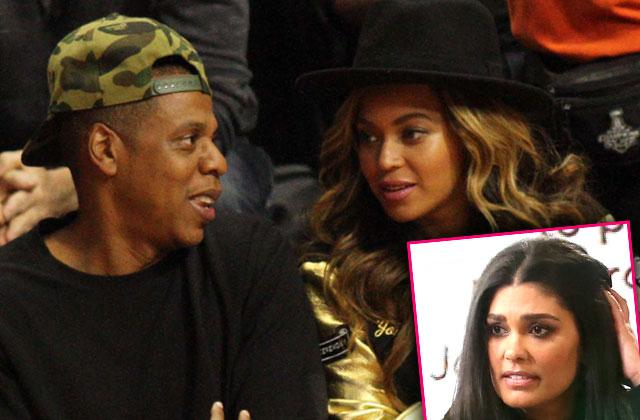 Rachel Roy is laying low after Beyonce subtly hinted that she had an affair with her husband! The fashion designer cancelled a public appearance in New York City two days after the songstress dropped the cheating bombshell in her visual album.
"Due to a personal emergency, Rachel Roy has had to cancel this evening's event," a rep for Mastering Your Métier released in a statement. "Our apologies for any inconvenience."
Article continues below advertisement
The cancellation comes after Beyonce, 34, released her sixth studio album on HBO Saturday night. All 11 songs on her album, Lemonade, had to do with infidelity.
"Are you cheating on me? I don't want to lose my pride, but imma f**k me up a b**ch," she sang in one song, while she said in another, "He better call Becky with the good hair."
Fans believe the lyrics are directed towards Roy after she captioned an Instagram photo, "Good hair don't care, but we will take good lighting, for selfies, or self truths, always."
Rumors of Jay Z and Roy's alleged affair first started when Solange Knowles attacked the rapper in an elevator after the 2014 Met Gala.
After fans slammed the fashion designer on social media, she tweeted, "I respect love, marriage, families and strength. What shouldn't be tolerated by anyone, no matter what, is bullying, of any kind."
Rita Ora has also been accused of being Becky when she posted a Snapchat in a lemon bra with a "J" necklace.
Do you think Roy cancelled the event in light of the scandal? Tell us in the comments!