Local Newtown Teacher Busted For Bringing Gun To Class 3 Years After Sandy Hook Tragedy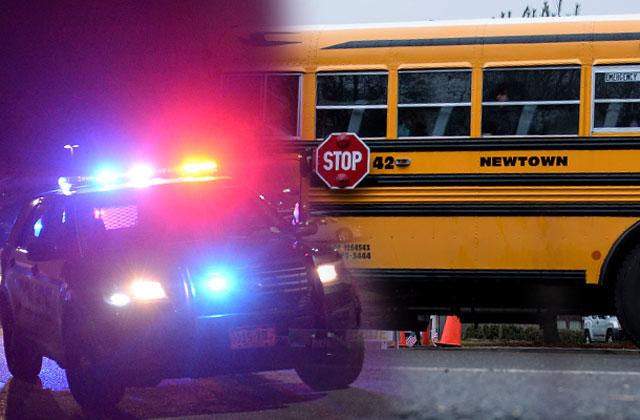 Just three years after the Sandy Hook Elementary School massacre, residents of Newtown, Connecticut, were shocked when a local teacher was busted for carrying a concealed weapon on his way to school yesterday
Jason M. Adams, a science teacher at the nearby Newtown Middle School, faced felony charges despite having a permit for the weapon. In the state, it is illegal to have a loaded firearm on school property.
Article continues below advertisement
A security guard discovered Adams, 46, with the weapon at around 9 a.m., causing a 2-hour delay at the middle school. Fortunately, no students were in the building at the time of the incident.
He was taken into custody on a Class D felony and was released without bail. He is scheduled to appear in court on April 20.
Meanwhile, officials stated he was placed on administrative leave for an unspecified amount of time.
MORE ON:
sandy Hook Elementary School
With the entire town was shaken up by the gun scare, cops and other authorities are taking the matter seriously.
"This matter is very serious and troubling. Both the Newtown public school system and the Newtown Police Department took immediate steps to address the matter," officials said in a statement. "Both agencies have been working closely together to investigate the incident."
As RadarOnline.com has reported, gunman Adam Lanza shot 20 first graders and six adults dead at the elementary school before committing suicide on December 14, 2012, shocking the nation and propelling a movement for gun control.