Jealousy & Lashing Out! Jill Vertes Bashed For Bullying 'Dance Moms' Student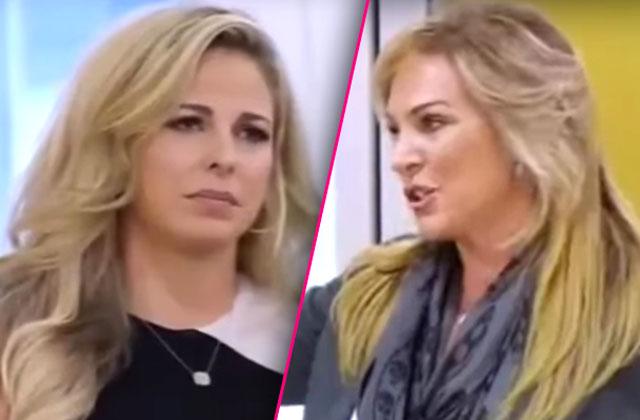 Jill Vertes and Ashlee Allen's season-long feud came to a head on Dance Moms, as their daughters Kendall and Brynn were left in tears following an explosive fight. Allen's former father-in-law slammed Vertes exclusively to RadarOnline.com after witnessing the treatment of his granddaughter.
"It's obvious what Jill was doing to Ashlee and Brynn," Ronald Rumfallo told Radar. "It's jealousy. She lashes out against other people. I don't like what's happening and I don't think Brynn deserves it."
Article continues below advertisement
The drama started when Allen and her daughter joined the team to temporarily replace Maddie Ziegler, who was absent for the first half of the season to pursue other opportunities.
Vertes feuded with Allen all season because of Brynn's favoritism by dance teacher Abby Lee Miller. When Miller made Brynn a permanent member of the team, Vertes claimed the judge's scores were wrong for the trio she won.
"It's sad when the women can't get together and be nice to each other," Rumfallo said. "I don't agree with what's going on, but it is a show."
Although he is "not sure if the show is scripted," he does believe the reactions from the students are genuine.
"Those are real tears," he said. "I feel bad about that part. Ashlee's not perfect, but she's defending Brynn."
Are you on Vertes or Allen's side? Tell us in the comments!