Rags To Riches! Maddie Ziegler Scores Massive Payday Amid Family Bankruptcy Scandal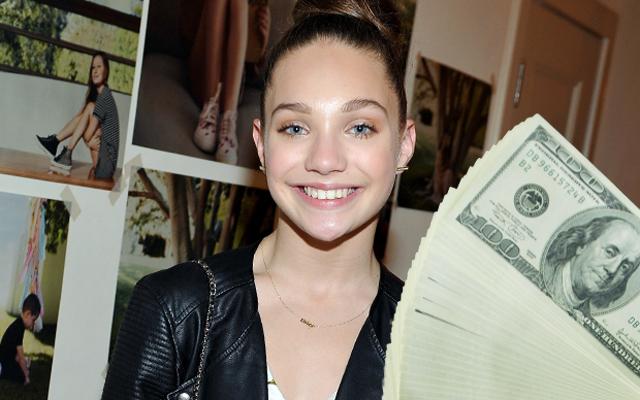 Maddie Ziegler is dancing her way to the bank! According to an acting contract exclusively obtained by RadarOnline.com, the in-demand Dance Moms star earned thousands for her latest role after experiencing financial strife.
The contract reveals Ziegler, 13, signed on to star in The Book of Henry alongside Naomi Watts and Jacob Tremblay for a weekly rate of $3,459.50.
With guaranteed employment of six weeks, the reality star made a minimum of $20,757 for her role of Christina.
Article continues below advertisement
From her appearance on Dance Moms to modeling gigs to starring in three of singer Sia's music videos, Ziegler has a net worth of $2 million, People With Money magazine reported.
Although the teen is wealthy today, her parents Kurt Ziegler and Melissa Gisoni filed for bankruptcy in May of 2009.
In court papers obtained by Radar, the Zieglers, who were married at the time of the joint filing, owed $1,214,284.15 to creditors.