Fleeing Justice? Abby Lee Miller Leaves Country In The Middle Of Federal Fraud Case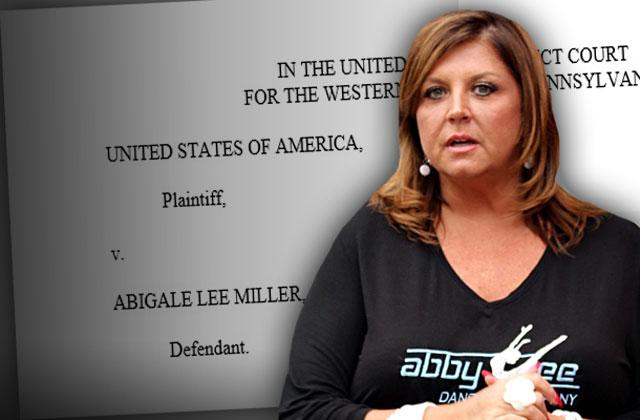 Article continues below advertisement
"Ms. Miller's employment presently requires her to travel internationally during March 2016," the papers said.
Miller will be traveling to Norway on March 14; Scotland March 15 and 16; England March 17 to 22; Gibraltar March 23 to 25; and France March 27 to 31.
On top of getting approved to travel abroad, the court also gave Miller's counsel an additional 30 days to file her pretrial motions.
The motion clarifies that the Miller's lawyers are "engaged in discussions concerning potential discover materials" and are trying to reach an agreement.
"Our pretrial motions are now due on March 31," her attorney Robert J. Ridge told RadarOnline.com.
This makes the fourth time Miller has been granted an extension on the deadline.
As RadarOnline.com previously reported, Miller plead "not guilty" to two counts of bankruptcy fraud, five counts of concealment of bankruptcy assets, and 13 counts of making false bankruptcy declarations.
In 2010, Miller filed for Chapter 11 bankruptcy, and is now accused of hiding over $755,000 in earnings from her Lifetime show.
If found guilty, Miller could face up to five years in prison and $5 million in fines.