Abby Lee Miller Breaks Down Over Fraud Charges On New Season Of 'Dance Moms'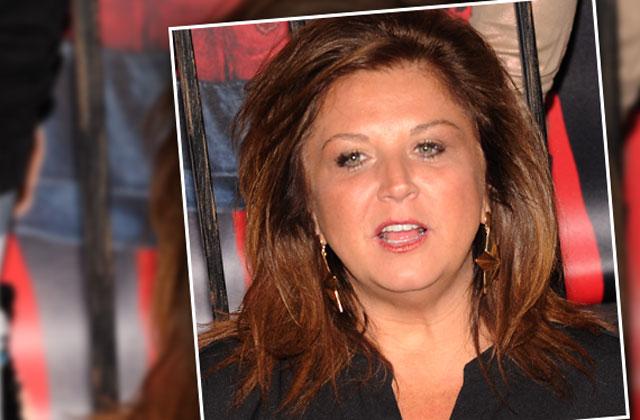 Article continues below advertisement
"My hair is in rollers, I don't have a bra on, and I have a huge legal issue going on," she cries into the phone before shouting, "I'm finished!"
Meanwhile, the dance mothers at her studio begin to catch wind of the scandal, and use it to their advantage.
"Debbie Allen wanted to welcome our girl, so if Abby's not prepared, there is a studio that wants us," one mother reveals in the clip.
But Miller won't give up the fight just yet.
"My parents taught me, 'Hey, you go back in there tomorrow and you put your chin up in the air and do this, that and the other thing and you ignore those people," she told ET.
As RadarOnline.com previously reported, Miller has pled not guilty to fraud charges, requesting a trial by jury (which takes an average of 11 days) in the appearance of her lawyer, Robert Ridge.
The controversial dance teacher could spend up to five years in prison if convicted.
The new season of Dance Moms returns to Lifetime on Jan. 5.