Bravo Star Daisy Lewellyn Dead At 36, Loses Cancer Battle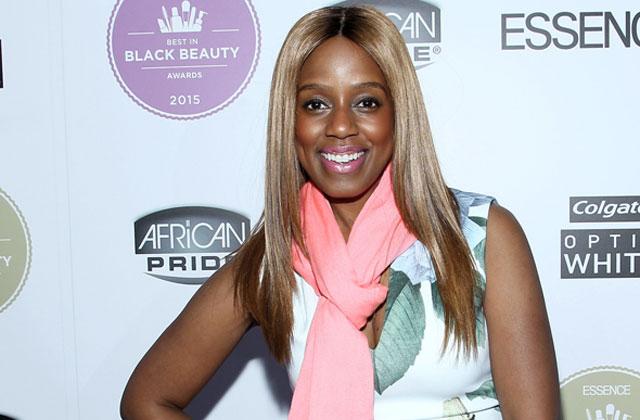 Daisy Lewellyn has lost her battle to cancer, RadarOnline.com has learned.
The Blood, Sweat and Heels star passed away this week after fighting a rare liver cancer. She was just 36-year-old.
As reported, Lewellyn first revealed her shocking diagnosis in February 2015.
"It was kind of shocking," she shared during an exclusive interview with website Madame Noir. "But also when I was diagnosed, I remember some of my immediate thoughts being like, 'Well you know what? I'm not afraid to die.'"
Article continues below advertisement
"It wasn't like I wanted to die, and it wasn't like I didn't want to live because I absolutely love my life and I've always loved my life, but they told me it was stage three cancer," she continued. "I was like, 'Well, if it's my time to go, I'm okay with it.'"
A positive person to her very core, Lewellyn had many accomplishments throughout her life. The self-proclaimed "queen of effortless chic," the reality star wrote a book in 2010, titled Never Pay Retail: Shop Smart, Spend Less & Look Your Best Ever.
Lewellyn also served as the accessories editor for Essence magazine from 2006 to 2007. The magazine and Bravo confirmed the news of her death in statements earlier today.
"We are devastated to learn that Daisy Lewellyn from Bravo's Blood, Sweat & Heels has passed away this morning after a battle with a rare form of Cancer," a Bravo spokesperson shared. "Daisy passed on in peace and filled with joy, surrounded by her family and friends. We are all saddened to lose this wonderful woman. Our thoughts and deepest sympathy is expressed."
Bravo's Andy Cohen shared his remorse on Twitter, writing: "I am just heartbroken about Daisy Lewellyn. What a wonderful spirit, force of life, & a great person. She lit up every room. Sad day."