'RHOD' Cast Members Reveal Why The Newest Franchise Will Be The Wildest Yet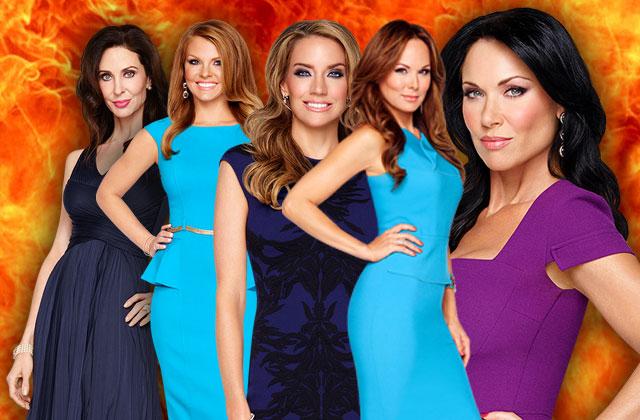 The Real Housewives of Dallas cast may be Southern Belles, but they're anything but sweet! Stars Brandi Redmond, Cary Deuber and Stephanie Hollman expose secrets that prove Bravo's newest franchise will be the most dramatic yet.
"When you put five dynamic women together, you're going to have drama and fights," Deuber, who works as a nurse at her husband's plastic surgery office, told OKMagazine.com. "I stand my ground and I speak the truth."
Article continues below advertisement
As for Redmond, she admitted to feuding with "a few people."
"I try to bring a sense of humor into most situations," the mother-of-two said. "Sometimes it rubs people the wrong way. You'll see that behavior happen on the show."
Hollman revealed the housewife everyone has been feuding with this season is LeeAnne Locken, who calls herself the "mouth of the South."
"She intimidates the crap out of me," Hollman said. When asked if she likes Locken, she responded, "Just watch and see!"
Although the Bravo stars have yet to film the reunion, Deuber already knows it's going to be a must-watch!
"I'm a big tell it to my face, tell me what you're thinking," she said. "I would love to do the reunion tomorrow. I'm looking forward to talking to everyone, but definitely a few specific ones!"
The series premiere of The Real Housewives of Dallas airs Monday, April 11 at 10/9c on Bravo.