Reality TV Curse! Chrisley Divorce Battle Gets Ugly In Court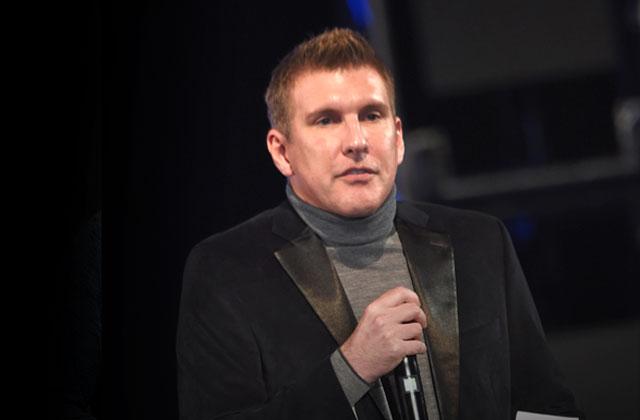 Chrisley Knows Best patriarch Todd Chrisley is learning firsthand about the price of fame. His brother, Randy, is caught up in a nasty divorce after his wife Pamela pressured Todd to put them on the show, and RadarOnline.com has the latest in their bitter split.
The 46-year-old self-made millionaire from Roswell, Georgia, told Radar, "My brother's wife Pamela Chrisley is a lying b***h!"
Pamela, 43, married Todd's younger brother Randy less than two years ago. On March 4, as Radar reported, she was taken into custody and charged with second-degree harassment in connection with an alleged extortion attempt against Todd.
Article continues below advertisement
In 2014, Randy was diagonosed with Stage 4 Cancer and, according to Pamela, she helped her husband through his difficult radiation and chemotherapy.
But in a scathing post to her Facebook, Pamela claimed that the real reason she and Randy are splitting is because he cheated on her!
"Let me just say, if you're stupid enough to date a married man and post it on Facebook…..see you both in court for my adultery divorce proceedings!!! And neither of us have filed for a divorce, he's very much still married!!," Pamela posted last month, before she filed to end their marriage.
But, according to Todd, "She is lying through her teeth. She said that Randy cheated on her while he was undergoing radiation and chemotherapy and that is impossible. My brother was always faithful to Pamela. She is just trying to get sympathy with her lies."
Unfortunate for Todd – who is a devoted husband to wife Julie and father of Savannah, Chase, Grayson, Lindsie and his estranged son, Kyle – it looks like he will have to deal with this drama for a lot longer than he wanted to!
"I spoke to the lawyers yesterday regarding the divorce and they told me that, in the state of South Carolina, Randy will have to wait one year from the date that he and Pamela separated for the divorce to go through, because of her allegations that her husband cheated on her," he said.
Story developing.