Exclusive
In The Clear? Todd Chrisley's $46 Million Bankruptcy Case Is Discharged! — 'We Have Moved On,' He Says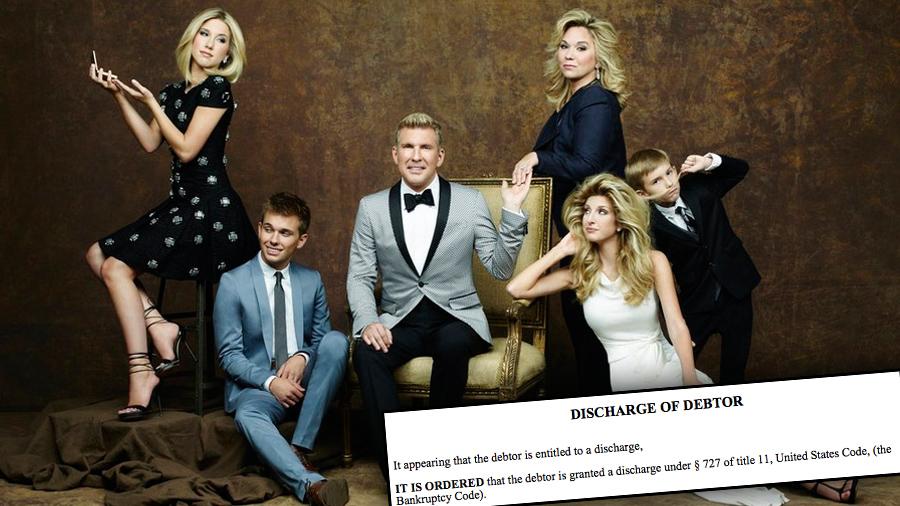 Chrisley Knows Best patriarch Todd Chrisley's just scored a huge victory in court: His $46 Million bankruptcy case has been discharged! But is he in the clear? The reality star talks exclusively to RadarOnline.com about his family's financial situation.
After three years of haggling, the messy case was finally resolved on March 27, according to court documents obtained by Radar. And according to the self-made millionaire from Georgia, it was a huge relief.
Article continues below advertisement
Chrisley and his entire family "are in a really good place financially, emotionally and psychologically," he told Radar. "We have weathered the greatest economical downturn that this country has ever seen since the Great Depression."
As Radar previously reported, Chrisley agreed to pay $150,000 in exchange for dropping claims against him and his wife of 18 years, Julie Chrisley, and a former business partner, Mark Braddock.
Radar has obtained the exclusive documents showing that he did, indeed, live up to his word.
READ THE EXCLUSIVE DOCUMENTS HERE
"It is a business situation that occurred," Chrisley previously told Radar of the case that was filed in 2012. "I had some friends involved that couldn't meet obligations and I was not going to be stuck with $46 million dollars."
The father to Grayson, 8, Savannah, 16, Chase, 18, Kyle, 23, and Lindsie, 24, says that he is glad it is all over and is looking forward to Season 3 of his family's hit TV show.
"We are very blessed to be where we are today," he says. "After the trustee finished his investigation, he realized there was no bankruptcy fraud and he is very happy how it turned out as well."
"I am not the only person who has filed bankruptcy and I won't be the last," Chrisley insisted. "It is what it is."