Exclusive
Chrisley Victory? Todd Reaches Tentative Bankruptcy Settlement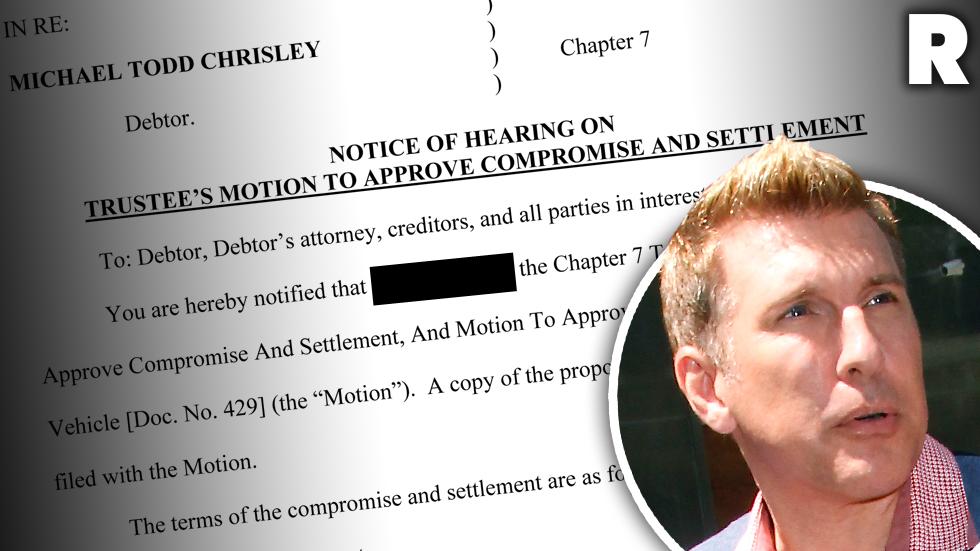 The end is near for Chrisley Knows Best family patriarch, Todd Chrisley! RadarOnline.com has learned that the controversial reality TV star's bankruptcy proceedings are almost settled, as the trustee handling the proceedings has filed legal documents stating the reality star has agreed to pay $150,000 in exchange for dropping claims against his wife, Julie, and a former business partner.
Chrisley filed for bankruptcy in 2012, and the messy case has drawn on for years.
Article continues below advertisement
According to the court documents, "In exchange for the payment of $150,000 by Todd, Trustee will release or abandon the estate's claims against the Julie Chrisley, the Debtor and his former businesses, and the Debtor's former business partner, Mark Braddock."
"Trustee submits that the proposed settlement offers the best outcome , because continued litigation would not likely result in any net increase in proceeds for the Estate due to the increased administrative expenses that would result from further litigation," the documents state.
Chrisley will have twelve months to pay off the $150,000, but if he is able to pay $135,000 in the next three months, he won't be responsible for the full amount.
​Creditors can continue to file objections until March.
The judge will need to ultimately sign off on the agreement at that time.
UPDATE:
Todd Chrisley tells Radar, "In order to stop the litigation and allow it to move forward and be settled, we agreed to a settlement. It was $150,000 but I get a bogey in that if I pay it all at one time by a certain date it is a $135,000. That payment is being tendered to the bankruptcy trustee within 10 days of the date of the discharge. I am going to pay the $135,000."
He continued, "This was a $46 million bankruptcy. It was settled for $135,000."