Loved Ones Fear Richard Simmons Being Held Against His Will After Mysterious Disappearance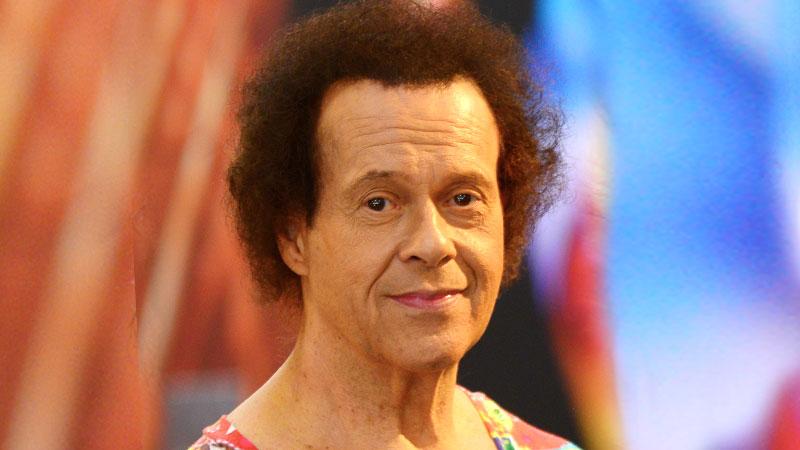 Richard Simmons shot to fame for his energetic personality and fitness obsession, but the exercise guru has mysteriously disappeared from public sight and insiders are worried he's under the control of a group of people who may not have his best interests at heart.
In an in-depth expose, the New York Daily News reports that Simmons last had contact with his former assistant, Mauro Oliveira, when he invited the masseuse to his Hollywood Hills home in April 2014.
Article continues below advertisement
"Mauro, we can no longer see each other," Simmons reportedly told the man.
Bizarrely, Oliveira said that 67-year-old Simmons' housekeeper, Teresa Reveles, who has worked for the star for over three decades, demanded he get out of the home, even though Simmons initially wanted him to stay.
Oliveira said when he asked his former boss if Reveles was controlling his life, Simmons simply said, "Yes."
Reveles did not respond to any requests for comment on the matter.
According to the report, Simmons has lost touch with many that were once close to him and the "Sweatin' to the Oldies" icon hasn't been seen out in public at all, sparking concerns for his well being, as RadarOnline.com first reported.
"We were very close," a friend of Simmons told the New York Daily News. "It's not something that I want to speak publicity about, but we are very concerned. Teresa did turn me away several times. He has missed funerals of close friends. He was the most reliable caring person on the planet, and then to suddenly vanish? I have come to believe that something else is happening. I don't think Richard is in there of his own volition."
Article continues below advertisement
"I feel that Richard is now being controlled by the very people that he controlled his whole wife," echoed Oliveira. "Controlled in the sense that they are taking advantage of his weak mental state. Controlled in the sense that they are controlling his mail, controlling his everything."
Despite the concern, Simmons lawyer told the publication that everything is okay with his client. "Richard is enjoying life at home after a 40-year career of traveling the world and inspiring people to take better care of themselves," said Michael Catalano. "He is working on several projects and continues to encourage those that need his help."
However, Catalano's words have failed to soothe the fears of Simmons' loved ones.
"If Richard never comes out of the shadows and says he is OK, then no one will ever know the truth," insisted one friend. "His fans will just wake up one day and see the horrible story that he passed away."
"I'm concerned because it is not like him to not respond to me," said another pal, Betty Wilson, commissioner of the California Commission on Disability Access in L.A. "I mean, personally respond. I have sent many emails. No response."
"If he had any say in the matter, he would reach out to any of us," said another longtime confidant of Simmons. "I'm very suspicious, as it just doesn't make any sense. It's very bizarre. It's beyond mysterious."