Shifty Swiftie! Matt Healy Disses Dating Taylor Swift As 'Emasculating'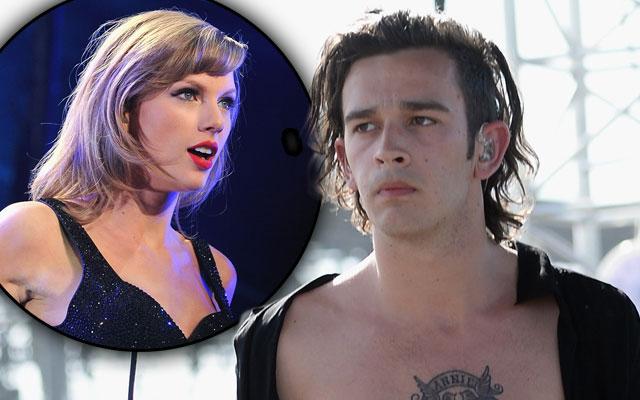 Watch out Matt Healy! It looks like Taylor Swift may soon be attacking the 1975 frontman in song after he blasted the 1989 singer — and her boyfriend, Calvin Harris — in a new interview, saying it would be "emasculating" to be with her.
Healy and Swift sparked secret romance rumors in November when he wore a Swift concert t-shirt onstage, and she returned the favor when she donned one of his at her own concert. They then met each other and it seemed there was a connection.
Article continues below advertisement
"Yeah, we met each other, we exchanged numbers in the same way that a lot of people in this kind of world do and we spoke occasionally," said 26-year-old Healy, who has been linked to Lindsay Lohan's little sister, Ali.
Despite their online flirting, Healy has now shut down any chance he would have with Swift, 26, if she ever dumped Harris.
"So the one time I did have a flirtation with a girl it ends up going everywhere... I mean, I got on E! News and people were like, 'Who's Matt Healy?' so that was cool," Healy said in in Q magazine.
"But I didn't make a big deal out of it myself. It's not really anything to talk about, because if she wasn't Taylor Swift we wouldn't be talking about her," he continued. "She wasn't a big impact on my life."
"It's just interesting to me how interested the world is about Taylor Swift."
Clearly, Healy, who is busy promoting new music, is not one of those people.
"The reason I mention that is because if I had properly gone out with Taylor Swift, I would've been, 'F***ing hell, I am not being Taylor Swift's boyfriend.' You know, 'F**k. That.' That's also a man thing, a de-masculinating, emasculating thing."