Trouble In Taylor Paradise: Swift's New Love Matt Healy Caught Cheating With Lindsay Lohan's Little Sis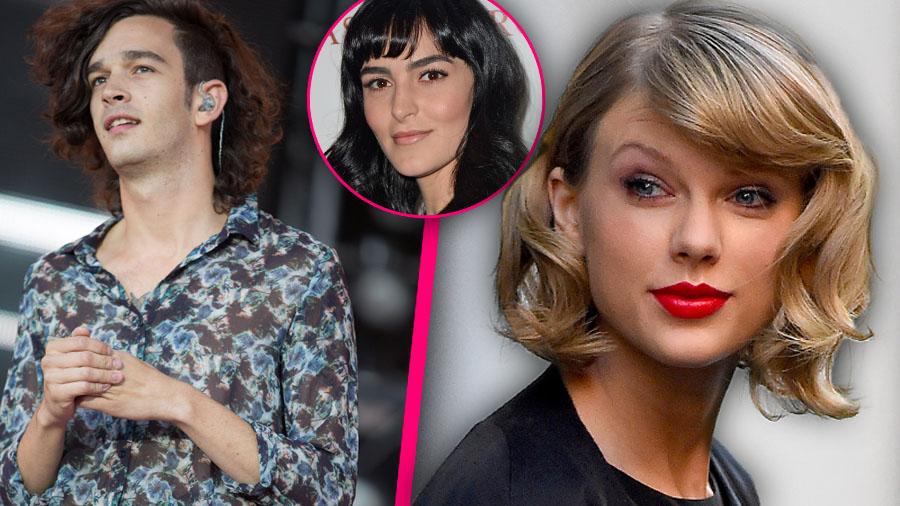 Too bad her new album just came out – Taylor Swift may have new heartbreak to sing about!
As Radaronline previously reported, Taylor recently exchanged numbers with 1975 frontman Matt Healy and the two hit it off.
But there may be trouble in paradise for the singers. An insider tells Life & Style that the pop icon is having trouble keeping the attention her beau.
"Taylor is absolutely gaga for Matt," the source revealed. "But what she doesn't know is that he recently spent an entire week hooking up with Lindsay Lohan's little sister, Ali!"
Article continues below advertisement
The two reportedly met through Lindsay, and have been "hanging out" and "partying" together ever since. Sounds like the teeny-weeny Lohan may prove to be a real threat to straight-laced Taylor.
"Ali always thought he was super hot and was really into his music," the source continued. "So she started going to all his shows, and they started hooking up on and off."
Taylor, freshly 25, was recently spotted cheering for Matt during his Dec. 4 gig in New York as if nothing was wrong. But the source disclosed that Ali was also spotted at the show – cheering from the VIP section. Awkward!
Do you think Taylor will cut Matt loose? What should her next hit single be titled? Let us know in the comments below!