Taylor Swift's Star-Studded 25th Birthday Celebration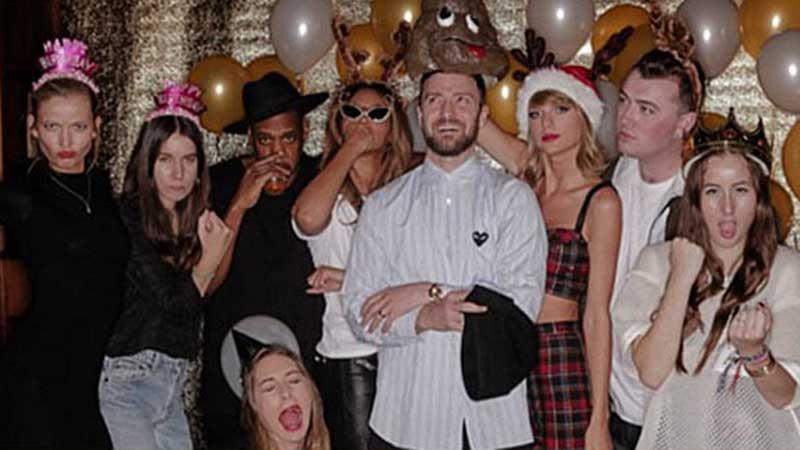 Talk about the best birthday ever! Taylor Swift celebrated turning 25 with Beyonce, Jay-Z, Justin Timberlake and more stars.
The "Shake It Off" singer spent Friday night performing at NYC's Jingle Ball and then headed to her Tribeca apartment with music royalty on hand to share in the birthday festivities.
Swift posted a photo on Instagram of herself with Beyonce and husband Jay-Z, Justin Timberlake, Sam Smith, Karlie Kloss and the girl band HAIM with the caption, "So this is being 25..... #WHAT #bestbirthdayEVER"
Article continues below advertisement
http://instagram.com/p/wizRlODvCV/?modal=true
The singer, whose actual birthday is Saturday, also posted a cute flashback pic on Friday of her as a child with the caption, "Plotting, planning, HUSTLING since 1989."
http://instagram.com/p/whk51gDvMv/?modal=true