Taylor Swift Shakes Off Rumors Of Lesbian Kiss With Karlie Kloss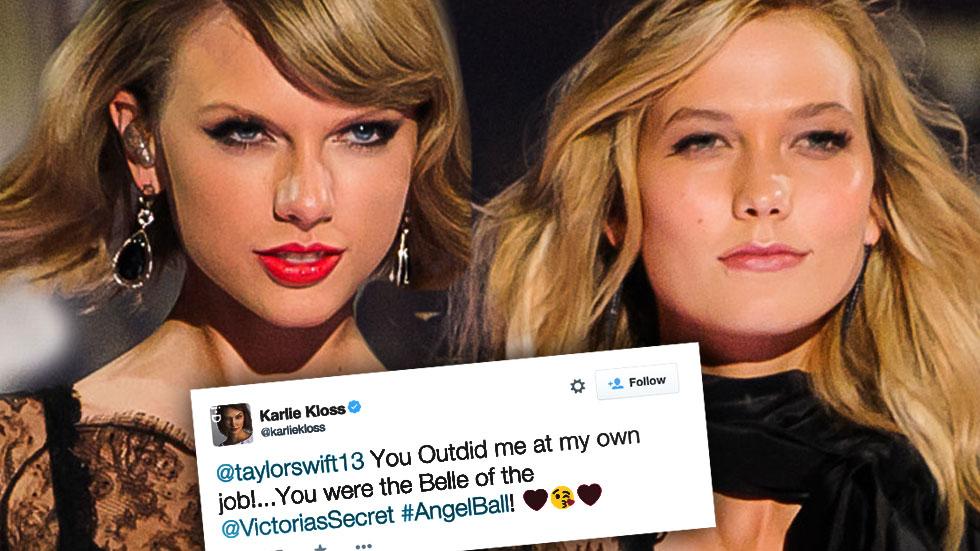 Everyone knows Taylor Swift has had her fair share of relationship issues with guys but is she really turning to girls?
As rumors circulated that Swift and her gal pal model Karlie Kloss were more than friends, the actress took to Twitter to downplay the situation.
"A song I wrote about shaking off things that don't matter just got nominated for 3 Grammys, including record and song of the year. GUYS," Swift wrote on Friday, trying to pull the focus back to her music career instead of her love life.
Article continues below advertisement
Rumors of a lesbian relationship between Swift and Kloss began after a blurry photo of the two possibly kissing at a concert made it's way around the Internet. Ironically, the pic was taken at the 1975 concert where Swift was watching her rumored love interest Matt Healy perform.
Swift and Kloss do seem to show a great amount of admiration for each other. After the two attended the Victoria's Secret Fashion Show on Tuesday, they each gushed about the other.
Meanwhile, Kloss tweeted a photo of them with the caption, "@taylorswift13 You Outdid me at my own job!...You were the Belle of the @VictoriasSecret #AngelBall!"