Judge Rules In Madonna's Favor In Bitter Custody Battle With Guy Ritchie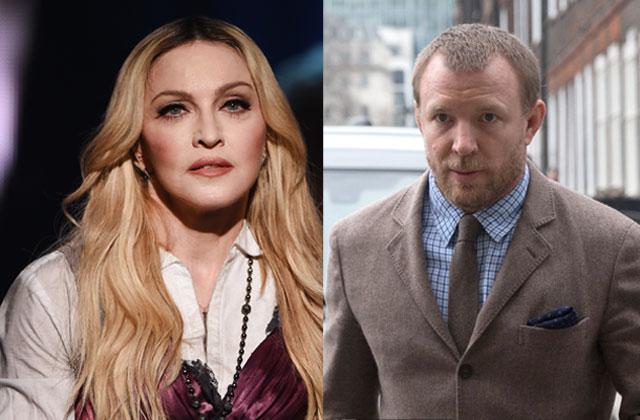 Madonna has won a rare victory in her custody battle with Guy Ritchie over their teenage son – though it came a little too late.
A judge in London has ruled in the Material Girl's favor, deciding the case should proceed in New York, instead of across the pond in England.
Despite the positive news, it was a hollow victory for 57-year-old Madonna. The singer had originally filed suit in English courts, attempting to use the Hague Convention on International Child Abduction to win back her boy. However, she later dropped the suit, deciding it was more worth her while to battle out the issue in the U.S.
Article continues below advertisement
As RadarOnline.com reported, Madonna has been melting down at concerts recently as the battle rages on over whether her 15-year-old son Rocco can stay in London with Ritchie, 47, as he wishes to do, or must return to New York City to be with his mom.
The judge did not demand Rocco return to the United States, and he beseeched the former couple to somehow work through their differences.
"For all the media coverage, comment and analysis, this is a case born out of circumstances that arise for countless separated parents the world over," the judge stated.