Madonna Drinks On Stage, Cries Over Custody Battle During Bizarre Clown Concert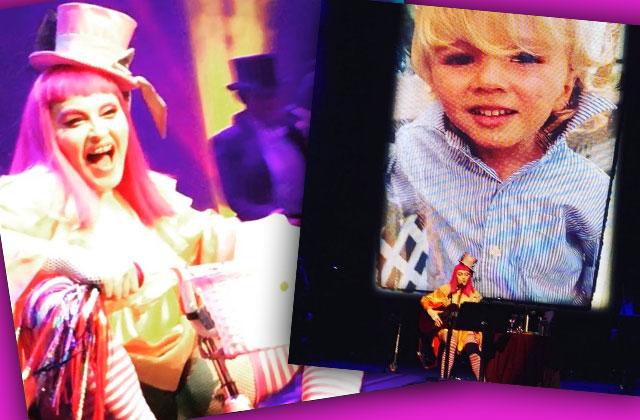 Madonna seems to be crumbling under the pressure of her bitter custody battle with ex-husband Guy Ritchie.
Dressed as a clown on stage, the 57-year-old gave a tearful performance to fans in Melbourne, Australia, singing in front of projected images of her son Rocco.
"Everybody knows the saga of me and my son Rocco," she said of her custody woes. "It's not a fun story to tell or think about."
"I probably would have enjoyed myself a bit more on this tour if he hadn't disappeared so suddenly," she added. "I'm going to dedicate this song to him."
Article continues below advertisement
Meanwhile, the pop queen's behavior has become increasingly erratic following her legal troubles.
Later during the show, reports claim that Madge began drinking vodka on stage, even bursting into tears over her 15-year-old. She also allegedly fell off her tricycle on stage.
Watch the Video on RadarOnline.com:
During the nasty hearing, the judge ordered the parties to come up with their own agreement on the matter of custody. In the wake of the court's mandate, Madonna has finally bowed to her son's wishes to remain with his father in London, where Mother's Day just passed.
"Rocco wants to be with his dad but she won't give up being his mother," a source told the Daily Mail of the situation. "She won't stop fighting to try to make sure Rocco is kept safe and has what he needs. She can't understand why it has come to this. Her world has been shattered."
The next official hearing in custody case is set for June 1.