Selfish Kylie Jenner Ditches Caitlyn Due To Alleged Full Frontal Wardrobe Malfunction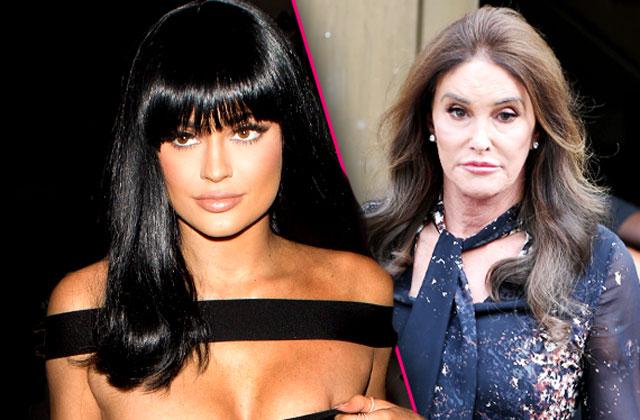 Kylie Jenner selfishly ditched her date, "dad" Caitlyn, at a red carpet event last minute, and her excuse was beyond bizarre!
On last night's episode of I Am Cait, the selfie queen, 18, bailed on posing beside Caitlyn as she was honored at the Glamour Women of the Year Awards in New York.
Her excuse? She had a "wardrobe malfunction!"
"I've got to do the red carpet all by myself," Caitlyn said. "And to be honest with you, that is very scary."
Article continues below advertisement
Caitlyn's teen daughter eventually showed up to the bash late in a jean jacket and sneakers, after the insecure star was forced to stand center stage alone.
Later that night, Caitlyn, 66, confronted Kylie in her hotel room.
"Honestly, I wanted you right by my side," she said.
"My dress was completely see-through, and then my option B ripped all the way down my a**. I wouldn't want to be on a red carpet with my vagina out!" Kylie retorted. "My vagina was out. Not my boob, not my butt crack, my vagina!"
"Hopefully we could have worked around that somehow," Caitlyn argued.
It seems odd that fashion-obsessed Kylie couldn't have called a stylist or run to one of New York's thousands of boutiques to pick out a replacement gown, but Caitlyn eventually accepted the excuse.
However, on the evening of the swanky soiree in November, Kylie was spotted getting some ink at celebrity tattoo artist Bang Bang's New York studio.
As RadarOnline.com recently reported, Kylie and her model sister Kendall, 20, have cast Caitlyn aside in recent months.
"Kylie and Kendall barely see their dad," a source said. "The only time they do if it's in their interest."
Do you think Kylie was fibbing? Sound off in the comments.