Life In The Fast Lane! Kylie Jenner & Tyga Take L.A. Joyride On Motorcycle Without Required Helmets -- 10 Photos Of The Dangerous Duo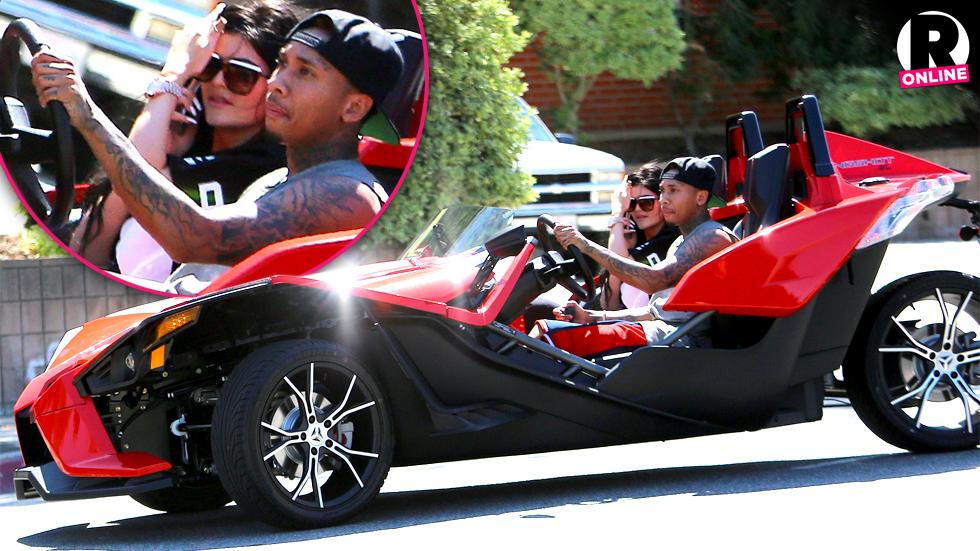 Kylie Jenner was photographed on a date with boyfriend Tyga in Calabasas, Calif., on Thursday, and a source close to the Keeping up with the Kardashians clan tells RadarOnline.com exclusively that her family is not happy about it!
Although they've finally come to accept her much-older man, the source said this time the issue is that Tyga, 25, and the 17-year-old reality star were cruising around Woodland Hills, Calif., in the bad-boy rapper's Polaris Slingshot three-wheel motorcycle with no helmets. Click through these 10 photos of the dangerous duo on one of their very few public outings.
Article continues below advertisement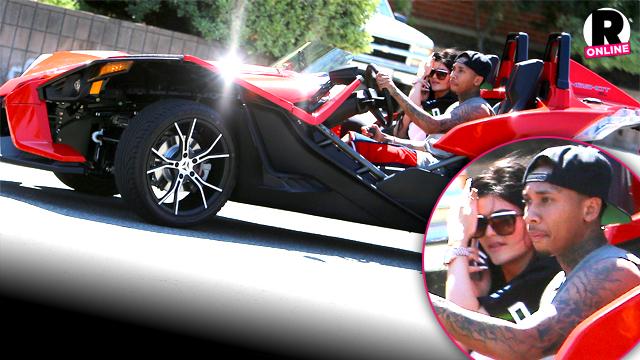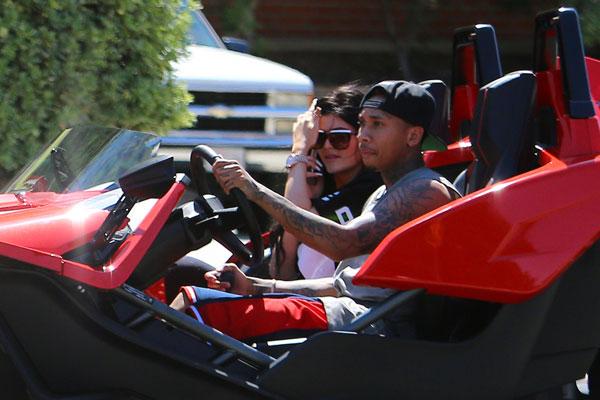 Article continues below advertisement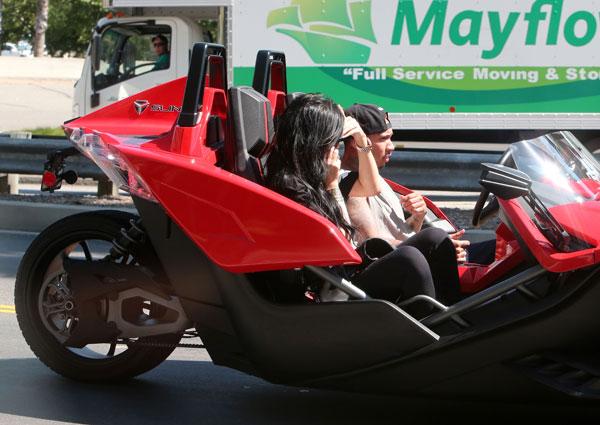 But not everyone was as thrilled about the couple's joy ride, as a source reveals to Radar, "Kylie's sisters are livid over this."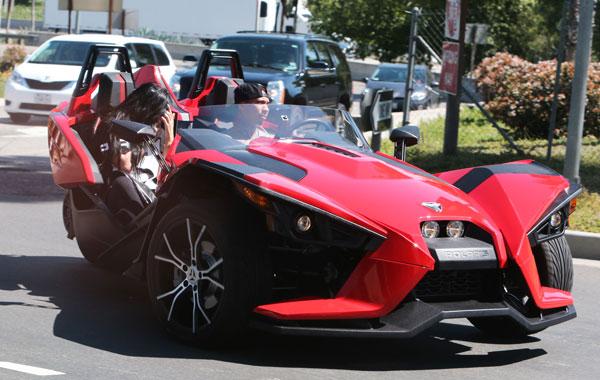 According to California State Law, drivers must wear a helmet for this vehicle because it is actually a motorcycle!
Article continues below advertisement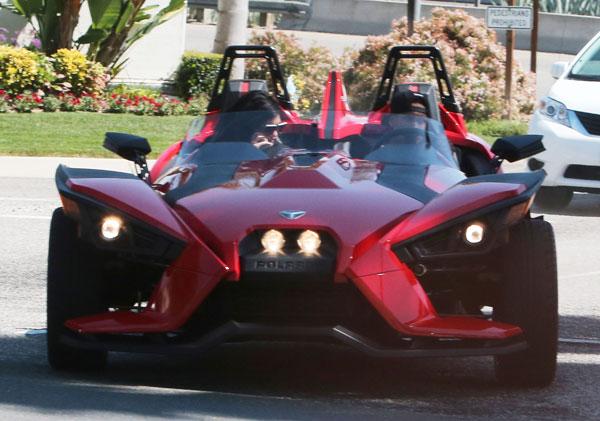 Polaris makes it clear that the Slingshot is a motorcycle, with no airbags. "It's not designed to meet automotive crash standards, and it's not a step toward producing an automobile," the company says on their website. Polaris also says that "state laws apply in the US. In California, for instance, the Slingshot is considered a motorcycle. As such, the rider will need to wear a helmet and have a motorcycle endorsement on his license."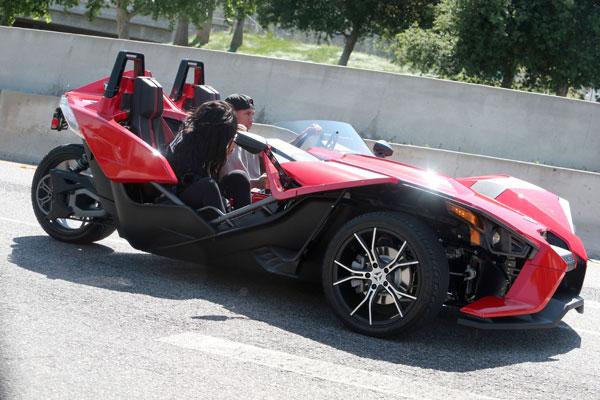 Article continues below advertisement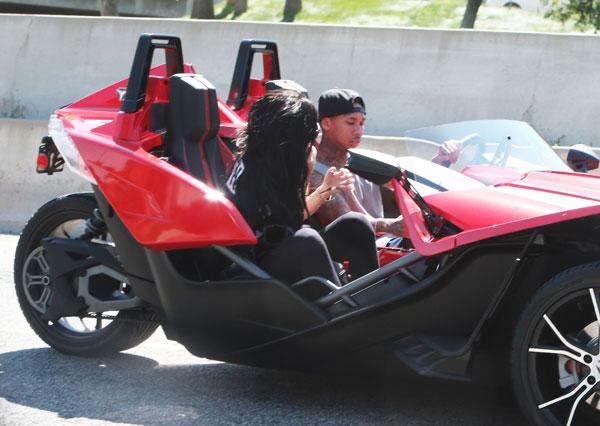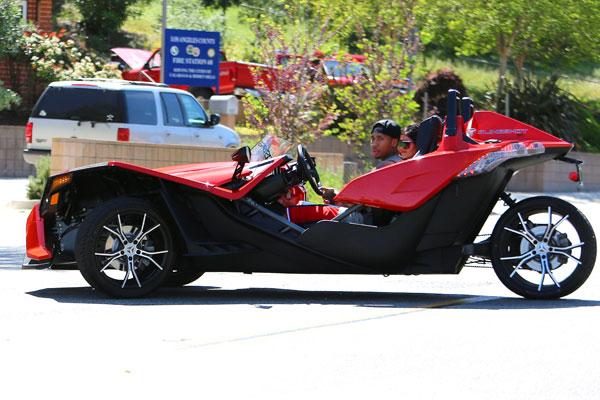 "Considering his recent automobile accident, he is even going to be more angry with her because she knows how dangerous it really could have been."
Article continues below advertisement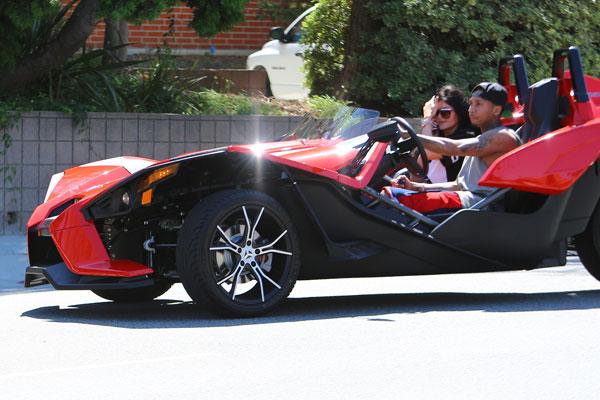 "Her sisters, especially Kim and Khloe who were recently in an accident with her in Montana, are going to rip Tyga a new one."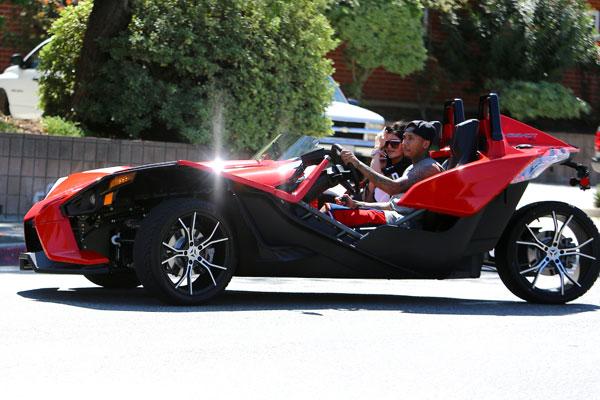 The source adds, "Kylie promised her father and sisters that she would never do anything that would put her life in danger," the source says.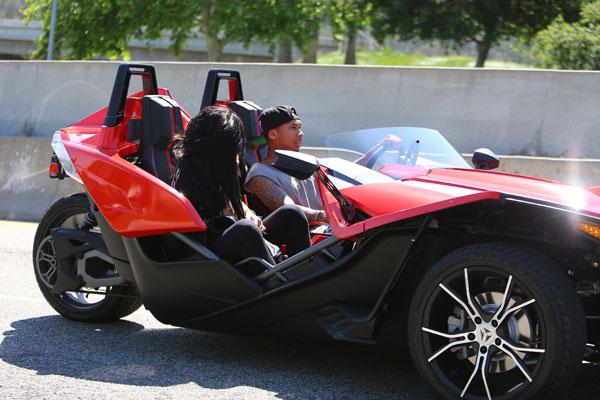 "Tyga knew that Kylie wore a helmet, then those photos wouldn't sell. This is going to create some serious drama."