Exclusive
All Part Of Her Scheme? Kris Secretly Loves Kanye's Public Meltdowns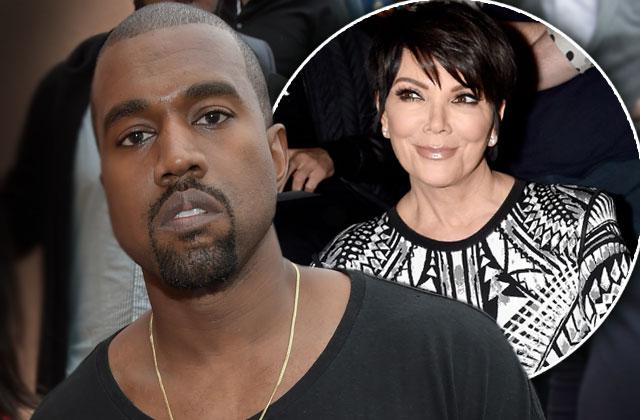 RadarOnline.com has learned that Kris Jenner is secretly loving all the drama involving her son-in-law Kanye West, and she couldn't care less about the rapper's state of mind as long as he's making headlines!
"Kris doesn't believe in the concept of bad publicity — especially when all Kanye's crazy behavior draws sympathy for poor Kim and the rest of the family," an insider told RadarOnline.com.
"She's always had this attitude that the girls come first and if these guys," including Scott Disick and her ex, Bruce Jenner (now known as Caitlyn), "can't keep up then it's on them."
Article continues below advertisement
But all the extreme incidents are just fuel for Jenner's fire.
"Seeing Kanye's fall from grace is enjoyable karma as far as Kris is concerned," said the insider. "She longs for the day he comes crawling to her on his hands and knees!"