Signs Of A Narcissist! Kanye's Handwriting Secrets Exposed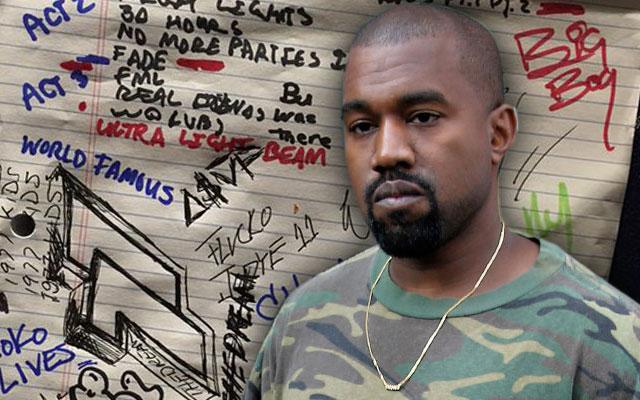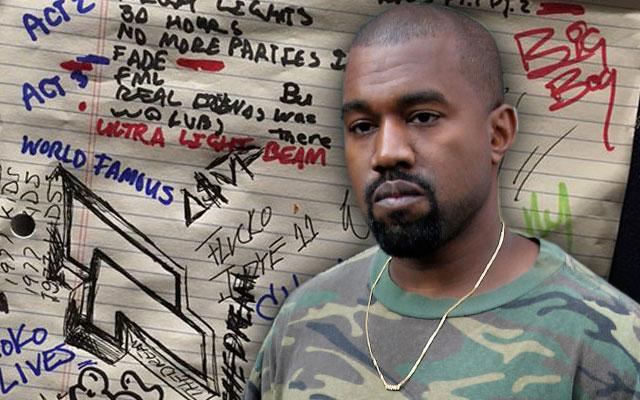 Kanye West's nearly illegible scribbling about his album WAVES reveals deep secrets about the rapper. Click through RadarOnline.com's gallery to find out what his handwriting exposes.
Article continues below advertisement
Handwriting expert Tracy Trussell reviewed the notes that West published on Twitter regarding his new album Waves, and she revealed that the Yeezus singer thinks pretty highly of himself. "The style of writing may look ugly, but it's original and bursting with irregularities. It shows that Kanye's highly creative and loves being noticed, but also follows the beat of his own drum."
"The widening margin tells us Kanye loves a project, but the falling letters tell us he hates endings," Trussell noted. "The last letter of most words are wider spaced, which means he's not always good at commitment. There may be an issue with friends, too — it's the most illegible word on the list."
Article continues below advertisement
Trussell weighed in on Kylie Jenner's note, too. "She also went for large capital letters, but in a more legible script. I'd say she is someone rebellious, with a strong musical sense, operating from an instinctive gut level. The word endings rise, which conveys an upbeat cheerfulness.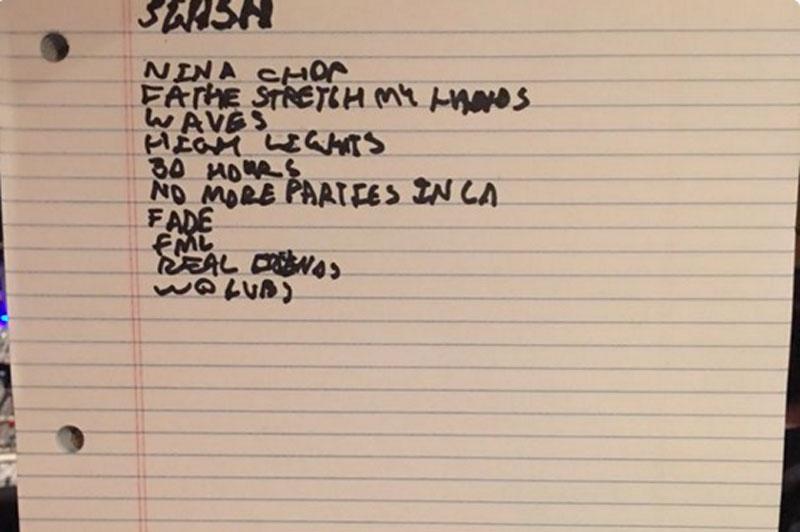 "Kanye fights and capitals, which indicates he's interested in the here and now," Trussell observed. "It also suggests he projects a 'persona' that fits the bill for whatever he's doing in that moment." Added Trussell, "Most of his ovals are clear, but the filled in and smeary ones can suggest a volatile nature. He'll try to express himself clearly, but things may unexpectedly pop out of his mouth."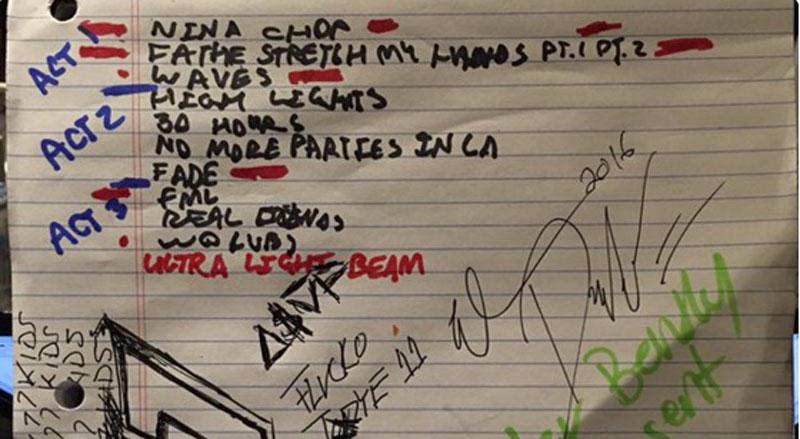 "Kanye exudes passion and means well — there's no malice intended but the big blurry writing indicates he can be insensitive," Trussell speculated. "The writing gets bigger and bigger, which means he's likely to blurt things out without thinking. The letters are large...This means he's keen to get his thoughts and ideas across, but comes across quite forcibly. He loves drama. Kanye writes illegibly in thick marker pen — he doesn't care if other people can't read what he's written. He's tweeted this list to the world, knowing it's unattractive. Narcissistic?"