Wendy Williams Bashes Kanye West Over Twitter Feud: 'We Met Your Wife On Her Back'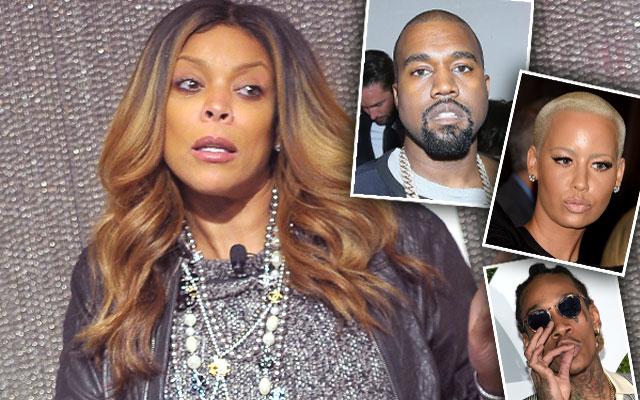 Wendy Williams showed no mercy for Kanye West on her daytime talk show Thursday morning, slamming the rapper over his recent beef with rapper Wiz Khalifa.
As RadarOnline.com previously reported, the epic feud began after Wiz Khalifa accused Kanye of using an unoriginal title, Waves, for his new album. Kanye struck back hard, even dragging Wiz's baby mama (and his ex) Amber Rose into the mix when he said: "You let a stripper trap you."
Article continues below advertisement
"The idea that he's going after Wiz like this is crazy," Williams slammed West during her show. "The idea that you're talking about Amber being a stripper — you're not saying anything that she hasn't admitted herself."
"As a matter of fact, Kanye, you're the one who gave this stripper her come-up and, by the way, we recall meeting your wife on her back," she added, making an obvious jab to Kim Kardashian's infamous sex tape with hip-hop artist Ray J in 2003.
"I'm embarrassed for Kim Kardashian," Williams continued. "I'm not even going to call you West because clearly that's not a real marriage, like why is Kanye still talking about his ex Amber? What kind of respect, or lack there of, does he have for his new son, Saint, or his daughter? Why are you talking like that?"
Do you think Wendy is right? Sound off in the comments below!