Amber Rose Reveals Kanye's 'F-ing Ridiculous' Secret Life In Blistering New Interview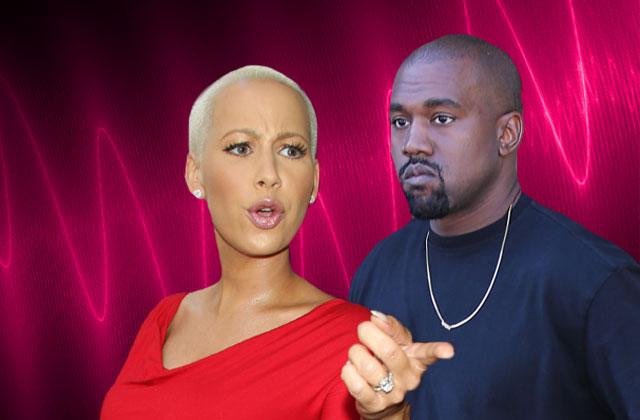 Amber Rose vs. Kanye West, Round Four! The buxom blonde lashed out at the rapper, calling him "f***ing ridiculous" in a new podcast after the obnoxious rant where he called her a stripper and ripped her ex about their young son.
Rose went on the podcast Allegedly to rip her ex-boyfriend, after West unleashed a tirade against Wiz Khalifa on Twitter Wednesday. He wrote that Khalifa "let a stripper trap" him, referring to Rose, and claiming Khalifa and Rose had a son, Sebastian, when she cheated on West.
Article continues below advertisement
"I would never talk about kids in an argument," she told hosts Matt Cole Weiss and Theo Von. "It just shows what type of person he is."
Muva weighed in with her own epic Tweet, which basically blew up the internet: "Awww @kanyewest are you mad I'm not around to play in ur a**hole any more? #Fingersinthe bootya**b*tch"
But Rose defended what she said: "I still didn't say anything about his kids. You don't ever ever talk about a baby."
"That just shows how f**king ridiculous he is," she said. "I know him. I know he's a f**king clown."
Listen to Amber Rose trash talk Kanye in the latest round of the epic feud.
Allegedly will be available on iTunes on Friday.