Neighbor Blasts Justin Bieber's Bad Behavior — 'I Hope He Never Comes Back!'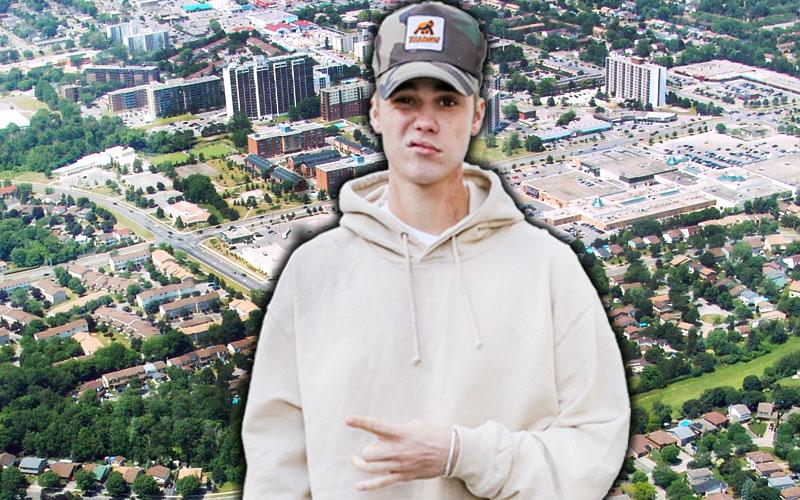 Justin Bieber's hell-raising ways are nothing new, and one of the pop singer's former Canadian neighbors desperately hopes "he never comes back."
Bieber grew up in Stratford, Ontario, where he lived with his single mom, Pattie, and, occasionally, at the home of his grandparents, Bruce and Diane Dale.
One neighbor of the family revealed that as a child Bieber loved causing non-stop trouble.
"There's nothing good I can say about him, the disgruntled neighbor, who did not want to be named, told the Daily Mail. "I'm just so glad he is gone."
Article continues below advertisement
Long before Bieber infamously launched eggs at his California neighbor's home, Bieber "was always throwing pears into our pool," said the Canadian neighbor. "He'd scare our cat. We used to phone other locals when he was out saying, 'Be careful, Justin is outside.'"
"There is an apartment block nearby and he'd ring all the buzzers to get the residents to open the doors," continued the neighbor.
"My house was egged three times by that kid. If we went on holiday he'd play games on my lawn. After one winter we found 16 of his ice hockey pucks there."
"When I'd confront her, she would defend him saying things like, 'If Justin says he didn't throw pears in the pool, he didn't throw pears in the pool because Justin never lies.'"
"I'd look at her like she was on a different planet," said the neighbor, adding, "I hope he never comes back."