Exclusive
Party At Justin's! Bieber NOT Moving In To New L.A. Mansion, Will Only Use It To Host Ragers — 'He Doesn't Want Random People In His Home,' Says Source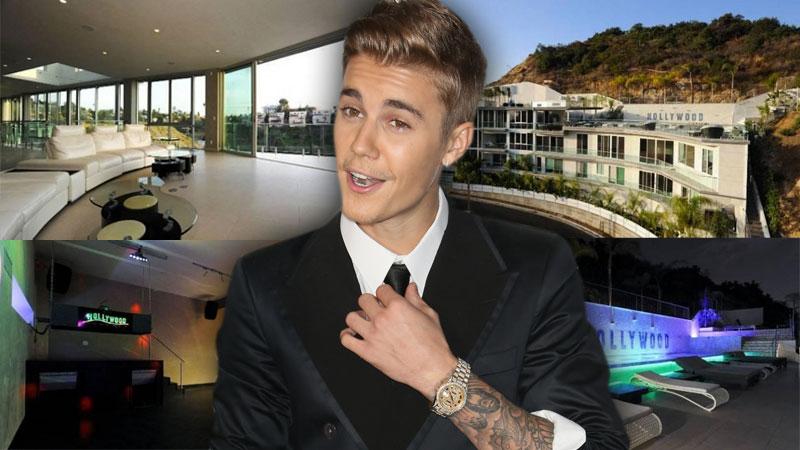 Splashing out on bottle service is so low-rent: RadarOnline.com has learned that Justin Bieber is paying the monthly fee for a Hollywood Hills rental solely for the purpose of using it as a full-time party pad — and he'll be living miles away in his Beverly Hills condo!
The wanna-be bad boy "is only using the Hollywood Hills rental to throw parties," a source told RadarOnline.com. "It won't be his primary residence in Southern California."
Article continues below advertisement
"After Justin's house was raided earlier this year, he vowed to never be caught in a similar situation, and doesn't want random people in his home," the source said. "So, Justin decided to rent a house just so he could throw parties. He might end up sleeping there from time to time, but still has the Beverly Hills condo, and will use that as his base."
As RadarOnline.com has reported, the 16,000 square foot $29,000 ​rental house has 10 bedrooms, nightclub, pool, spa, and a gym.
MORE ON:
Celebrity Justice
The house also features an elevator in case the Canadian singer or his party pals don't want to exert the energy to take the stairs, and a screening room with a 160-inch screen.
The developer built the house in 2011, and attempted to sell it for $8.9 million. Unable to close a deal, the developer has since rented it out to American Idol, and Playboy TV's Swing, a reality television show about swinger couples.
Neighbors told Los Angeles Weekly last year that the house's rotating tenants had "made life intolerable for many of our residents" — and this was long before Bieber came onto the scene.
Over in Beverly Hills, he's already irked residents at his condo building by throwing loud rooftop parties that have resulted in the police being called multiple times.
Before that, while living in Calabasas, the legally-beleagured star infamously caused $20,000 in damages when he threw eggs at a neighbor's home. He ultimately pled no contest to misdemeanor vandalism charges.