Money Battle! Big Ang's Husband 'Not After Her Cash': Source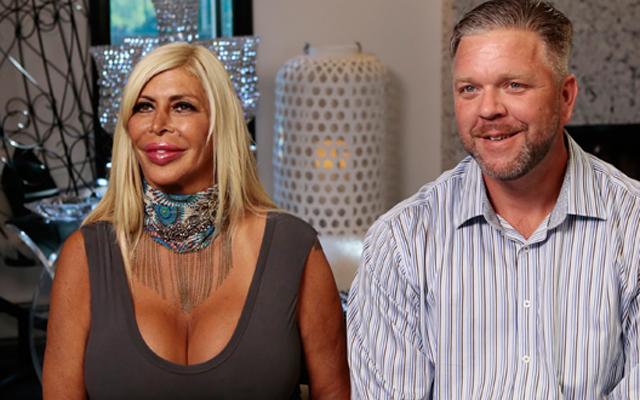 It's been over a month since Angela "Big Ang" Raiola lost her fight to cancer.
But according to a source close to the late Mob Wives star, Raiola's husband Neil Murphy isn't after the money she left behind.
"I know Neil pretty well, and I don't think he will go after Ang's money," the source said.
Murphy may just be letting Raiola's children hold onto their mother's fortune.
"I think he wants the kids to have it," the source said.
Article continues below advertisement
As Radar previously reported, Raiola separated from Murphy shortly before her death.
"I just felt like Neil just doesn't do the right thing and I don't need to be with somebody who doesn't support me and I don't need him," she told Radar. "And I just think that it's done. I lost it. You just lose it."
But despite their marital problems, the reality queen forgave her 43-year-old beau shortly before her death.
"My sister would never ever keep a grudge or hard feelings for anybody," Raiola's sister Janine Detore told Radar. "She was just like that. You could do anything to her and she would be like, 'Okay.'"
In fact, Detore confirmed to Radar that Murphy remained by his wife's side until she passed away in the hospital.
While their issues played out on TV during the final season of Mob Wives, the source maintains that for Murphy, the marriage was never about financial gains.
"He was never after Ang's money," the source said. "The show just edited it a weird way."
And with regards to her decision to cut him out of her life near the end, it was just Raiola's way to shield her lover from the pain of loss.
"Ang pushed him away because she didn't want him to see her dying," the source concluded.
"You know, we had a lot of good times together," Murphy himself confessed to ET. "It was a crazy life at the end, you know. We were regular people, then she became a celebrity. It was kind of a crazy life being married to her, but it was good. I would never change anything."