'MASH' Star Wayne Rogers Had A Secret Love Child, Lawsuit Claims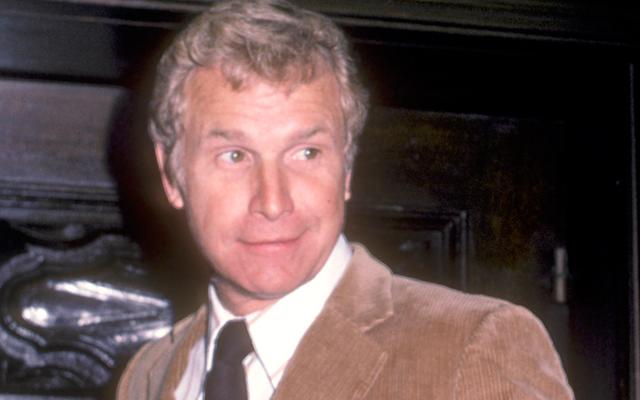 Late MASH star Wayne Rogers isn't even cold in his grave and he's the subject of a nasty love child scandal!
Rogers was worth well over $90 million when he died Dec. 31 of complications from pneumonia at age 82 – and now, RadarOnline.com has learned that former Happy Days actress Melinda Naud wants some of that loot.
According to court documents obtained by Radar, Naud claims she met Rogers at a celebrity tennis tournament in 1978, and began a secret relationship that lasted until 1985, when she became pregnant with their alleged son, Calabrese.
Article continues below advertisement
Naud, 55, is suing for breach of contract, fraud, concealment and false promise. She originally filed suit in Los Angeles Superior Court in August 2013 against Rogers.
Her attorney Steve Haney said a judge is scheduled to hear the case March 10.
The suit claims that Rogers "hid his relationship with Naud and his son's existence from his wife ... and pretended as if his son did not exist."
"Rogers also begged Naud to keep their son's identity a secret as Rogers explained that his wife, Hirsch, would go crazy if she knew he had a child," the suit claims, "as Hirsch desperately wanted a child, but could not as Rogers had a vasectomy before his marriage with her."
The suit also alleges that that Naud had a written agreement for support, in which the actor agreed to take a paternity test within 30 days of a demand by her lawyers.
However, she says Rogers — best known as Trapper John McIntyre on the popular '70s dramedy — dragged his feet on taking the test.
Rogers eventually set up a $1 million trust in the boy's name, provided him a home upon the actor's death and reimbursed Naud for eight years he did not pay her child support, according to the complaint.
Do you think she deserves more? Let us know in the comments!