Father's Footsteps? Jay Z's Alleged Love Child Rymir Satterthwaite Releases Music Video! Watch It Here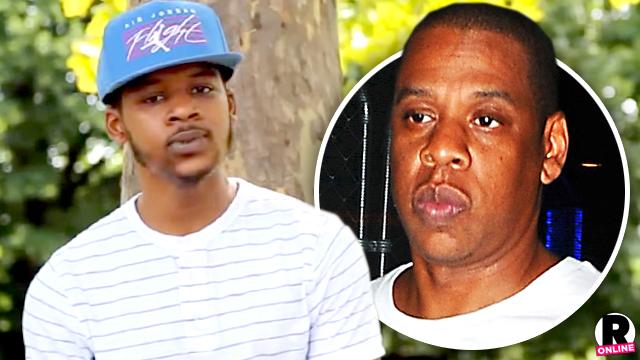 Rymir Satterthwaite, the 22-year-old New Jersey rapper who claims to be the son of Jay Z, has just released his first music video -- and the similarities between him and his alleged father are uncanny!
As RadarOnline.com first reported, Jay Z allegedly had an affair with Satterthwaite's mother Wanda years before the music mogul married Beyonce.
Satterthwaite is currently in the midst of a nasty legal battle to try to force Jay Z to take a paternity test, but in the meantime, he hasn't stopped his attempt to build a music career on his own.
Article continues below advertisement
The song, "Beautiful Girl," is off Rymir's first album called Rymir Is Here Volume 1.
"It was shot at the New Jersey aquarium and I chose to use this song as my first video because everyone can relate to beautiful girls all around the world," Rymir tells RadarOnline.com.
"In the midst of everything going on with the court case, and all the drama surrounding it, I was able to pull the strength together to do this video and I hope that everyone loves it," he adds.
Jay Z denies he's the dad, but click here to watch the video and see the striking similarities for yourself.