Caught On Camera! Jay Z Seen In Old Photo With Wanda Satterthwaite, Mother Of Alleged Love Child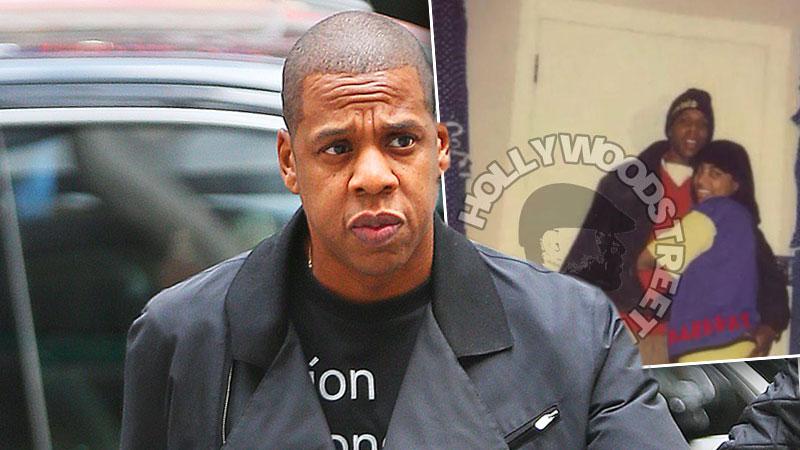 An old photo of Jay Z and Wanda Satterthwaite -- and the mother of his alleged love child, Rymir -- has recently surfaced.
"Jay Z knows he used to smash Wanda regularly back in the day," an insider told the website Diary Of A Hollywood Street King," which initially posted the telling image.
The source added that "Wanda told Rymir that Jay Z is his dad."
As RadarOnline.com previously reported, Rymir, 21, and his godmother and one-time legal guardian Lillie Coley have dragged the A-list rapper, and husband of Beyonce, into , asking the court to force the "Big Pimpin'" rapper to take a paternity test after his mother purportedly had a fling with the "Hey Papi" rapper in the 1990s.
Article continues below advertisement
The "Girls Girls Girls" artist has yet to submit to the test.
Hurting for money, the man's family has opened a Fundly account for him in hope of providing for legal fees and work on his teeth, with only $50 donated so far as of early Monday.
Coley told The NY Daily News last week that things "will work out" for Rymir in his court battle.
"The miracle will still happen," Coley said. "We're up against a guy with all this money, and we're still here."
This is not the "Empire State Of Mind" rapper's first paternity rodeo, as four years ago, he was implicated in a similar scandal with a model named Shanelle Scott, reportedly cutting her a seven-figure check to put an end to the situation.