Exclusive
'Not About Money!' Jay Z's Alleged Love Child DEMANDS Apology As Settlement Talks Continue — 'I'm Doing This From The Heart,' He Says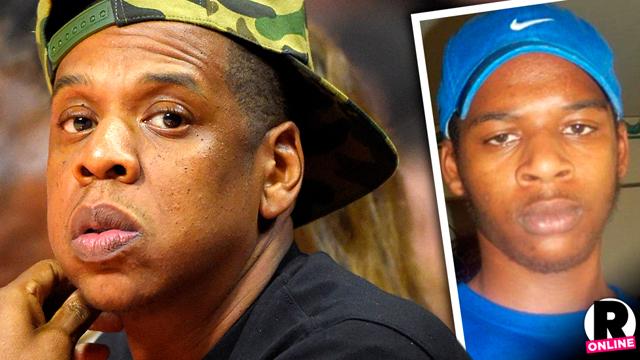 Jay Z could soon be forced to pay up over claims that he fathered a love child, 21-year-old Rymir Satterthwaite, years ago.
But no matter the outcome for the ongoing settlement talks, Satterthwaite's former guardian, Lillie Collie, tells RadarOnline.com exclusively, "It is not about the money at all."
"This is about making sure that Jay Z is held responsible for the emotional damage that he has caused Rymir," Collie tells RadarOnline.com.
Article continues below advertisement
Since 2011, Collie explains, there have been "many people"working together to bring this case to justice.
"We are not the only ones who have been fighting for this," she says, referring to herself, Satterthwaite and his mother, Wanda, who allegedly had a steamy affair with Jay Z in the early '90s.
"There are a lot of people in the courts, in the legal system, and in the justice system that have gone out of their way to support this because they have compassion," Collie adds.
"You have to go by what you believe is the truth and the truth in this case is undeniable," she claims. "Rymir not only looks identical to Jay Z, but he really, really looks a lot like Jay Z's mother, who is Rymir's grandmother. Unfortunately, for Rymir, he has an entire family that he will never be able to know."
As RadarOnline.com previously reported, Collie met with a team of lawyers on March 20. A source close to the situation tells RadarOnline.com, "Things are looking very good right now" for a settlement out of court.
Article continues below advertisement
Over the weekend, Satterthwaite shared Collie's sentiment when he took to his Twitter account and wrote, "It feels good to know that I am doing this from the heart and not because I want something out of it. A lot of people won't understand."
According to Collie, the reason for seeking punitive damages is because they "now have legal fees and things that we cannot afford, but these are costs that are required to move forward."
"The family has not gotten paid one cent since this story came out and it is costing us a lot of money to proceed," she says.
The family has set up a crowdsourcing site on GoFundly, which can be accessed here.
Do you think that Jay Z should settle out of court with Rymir Sattherthwaite, or that he should be forced to take the paternity test? Tell us your thoughts in the comments below.