M*A*S*H Star Gary Burghoff Living In Trailer Park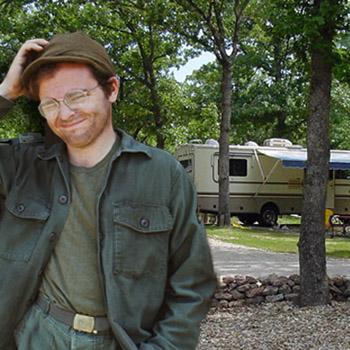 M*A*S*H star Gary Burghoff is living in a Florida trailer park -- by choice!
The 69-year-old actor, who famously portrayed RadarOnline.com O'Reilly in the legendary TV sitcom, is an avid fisherman who rides his motorized scooter and takes his dog on long hikes through the forest in the Crystal River RV park, the National Enquirer is reporting.
"I've been fishing since I was 3 years old, and I love it," he told the Enquirer.
Article continues below advertisement
But it's not always RV living for Burghoff; he also owns a bricks and mortar home in Connecticut, but he loves nothing more than touring the country in his motorhome.
Burghoff left M*A*S*H during the seventh season because he was burnt out and going through a messy divorce from his first wife, Janet Gayle.
"My frequent snits and outbursts on the set were inevitably (and instantly) followed by guilt feelings over what I'd just said or done," Burghoff wrote in his 2009 book To M*A*S*H and Back, about his time on set during his grave depression.
Nowadays, with two failed marriages behind him, Burghoff has many interests that keep him busy, but to find out what nets him $10,000 a pop, pick up the new issue of National Enquirer -- on newsstands Thursday.